Stitch of The Week: Honeycomb
---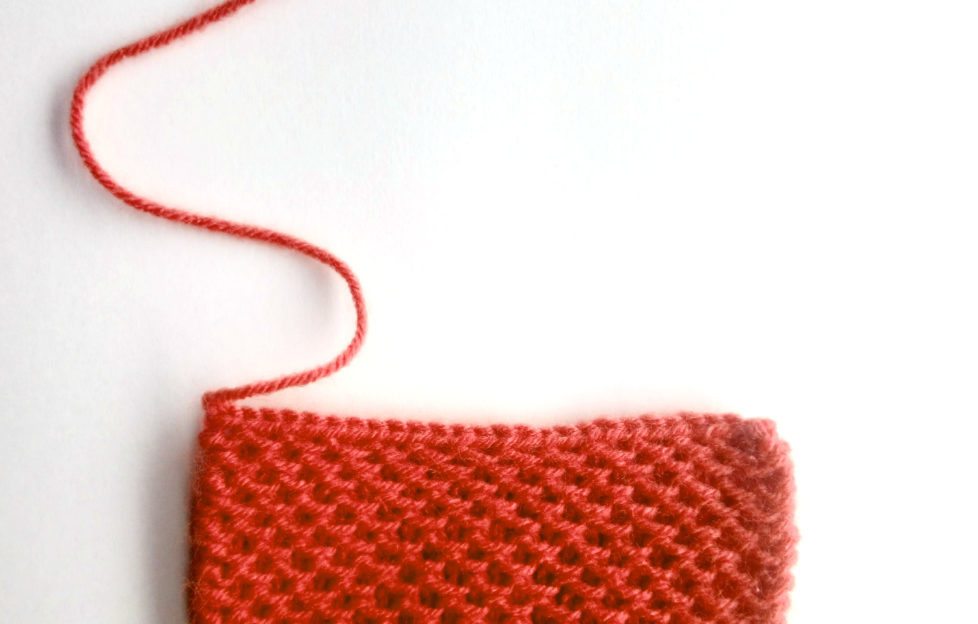 This week's Stitch of the Week from The Wool Shop is the Honeycomb stitch!
We at The Wool Shop are starting to see some of our customers getting started on their hand-knitted Christmas presents so I thought I'd share my most favourite cosy stitch with you! A gorgeously dense and thick stitch, this knits up beautifully as a pair of fingerless gloves or a mug cosy.
Perfect for quick Christmas gifts!
 Difficulty: Easy
 Abbreviations:
St(s): stitch(es)
K: knit
Sl 1 wyib: slip 1 stitch with yarn in back
Cast on an odd number of sts
Row 1 (Right Side): Knit all sts
Row 2: K1, *sl 1 wyib, k1; repeat from * to end
Row 3: Knit all sts
Row 4: K2, *sl 1 wyib, k1; repeat from * to last st, k1
Repeat rows 1 – 4
Visit The Wool Shop for all your knitting needs