Features Sneak Peek: June 23, 2018
---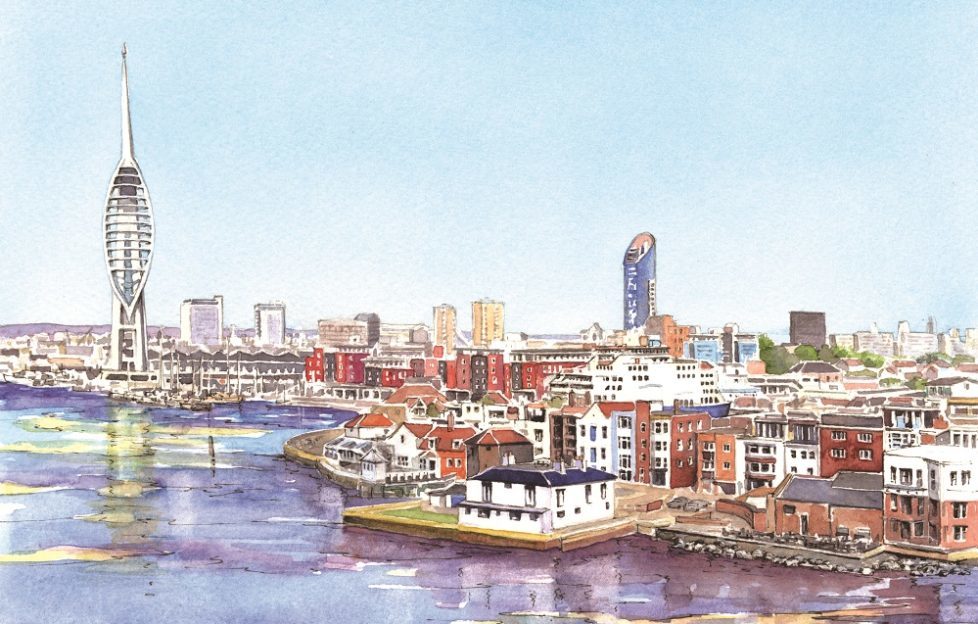 With the Spinnaker Tower on the skyline and historic old Portsmouth in the foreground, this week's cover is quite striking.
Pat Coulter is exploring the streets of the old part of the city. Portsmouth has the world's oldest dry dock, and is considered the home of the Royal Navy – this was once the beating heart of Britain's seafaring exploits.
Colleen's covering an interesting subject in the health – how much your pharmacist can do for you before you consider calling the doctor. We all know the pressure GPs are under, and pharmacists are a much under-used resource worth considering in certain circumstances.
Tessa Boase tells us about the women who found the RSPB – it all began in protest at the millinery trade's obsession with bird feathers.
Speaking of campaigning women, we talk to two ladies who started an online petition when the TV show "Home Fires" was cancelled. Thanks to their efforts, the show now lives on in book form – a great relief for anyone caught out by the cliffhanger that series 2 ended on!
There are tasty summer snacks in the cookery and Alexandra has some great advice on coping with unpredictable British summer weather in Notes From My Garden.