Fiction Sneak Peek: June 30, 2018 issue
---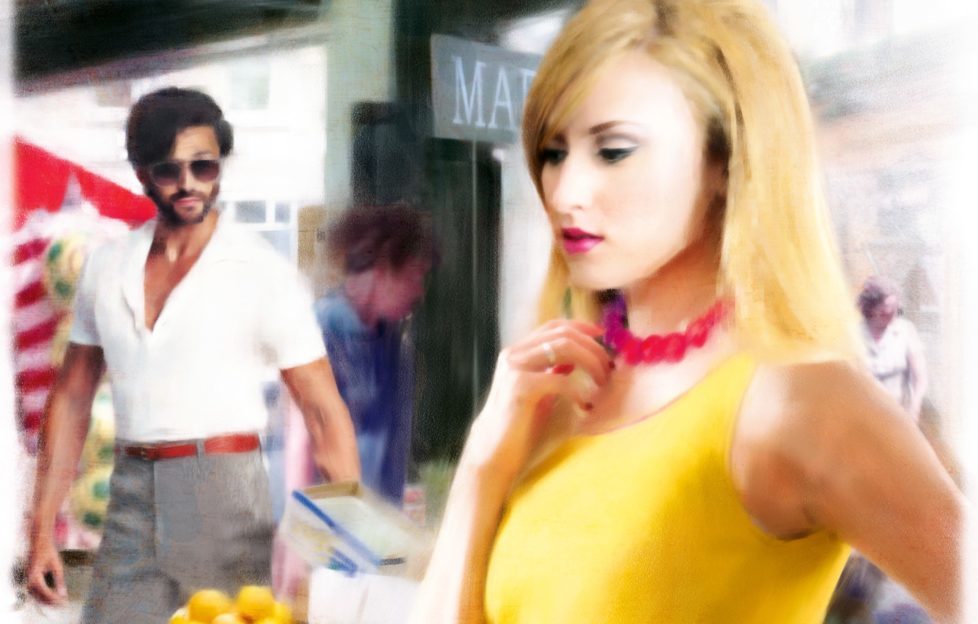 Illustration: Philip Crabb
"Oranges And Lemons say the bells of St Clement's…." Tra la la la la la ….
Oranges And Lemons, if you haven't guessed, is the title of our opening story. It's another Glyn and Chrissie mystery by Val Bonsall, and the orange of the title refers to fake tan! Ha! It's fun.
In Always Second Best by Alison Carter, Sally and Gemma have always been quite competitive as sisters. Has it filtered down to their children, too? And how will they handle it? Illustration by Jim Dewar.
A mystery bouquet of flowers with the message "To the lovely lady at number 16". That's Sophie – but who are they from? Hearts And Flowers is by Elizabeth Tyrrell, making her Friend debut. Welcome, Elizabeth!
A proposal on a cake – Lizzie can't help envying the lucky girl in Two Little Words by Sue Cook, illustrated by Sarah Holliday.
Don't Stop The Music by Keith Havers was prompted by his own memories of learning and discovery. Illustrated by Gerard Fay.
Sweet Shepherdess by H. Johnson-Mack is an 18th century romance, set in the world of country house parties and masquerade balls. Posh! Illustration by Martin Baines.
Eirin Thompson's two fun ladies Maureen and Jean return in In The Driver's Seat. This time they're off to Kerry! Illustration: Ruth Blair.
Series
A singing teacher with nothing to sing about – oh dear. That's Busy Bees by Della Galton.
Meanwhile, in Riverside Mary's tearing her hair out as brother-in-law, Jack makes himself right at home….You can't miss the latest in our weekly soap by Glenda Young.
Serials
A new serial starts this week. The Hop Fields Of Kent by Alison Carter opens with Bertha needing to get her family out of London. Are the hop fields the answer? Illustration: Helen Welsh.
Part 2 this week of Who Killed Jack Dobbin by Paula Williams, the first murder mystery serial we've published. I hope you're enjoying it! Jess has come home to a threatening note on her door, and now someone's come knocking. Illustrated by David Young.