Features Sneak Peek: July 7, 2018 issue
---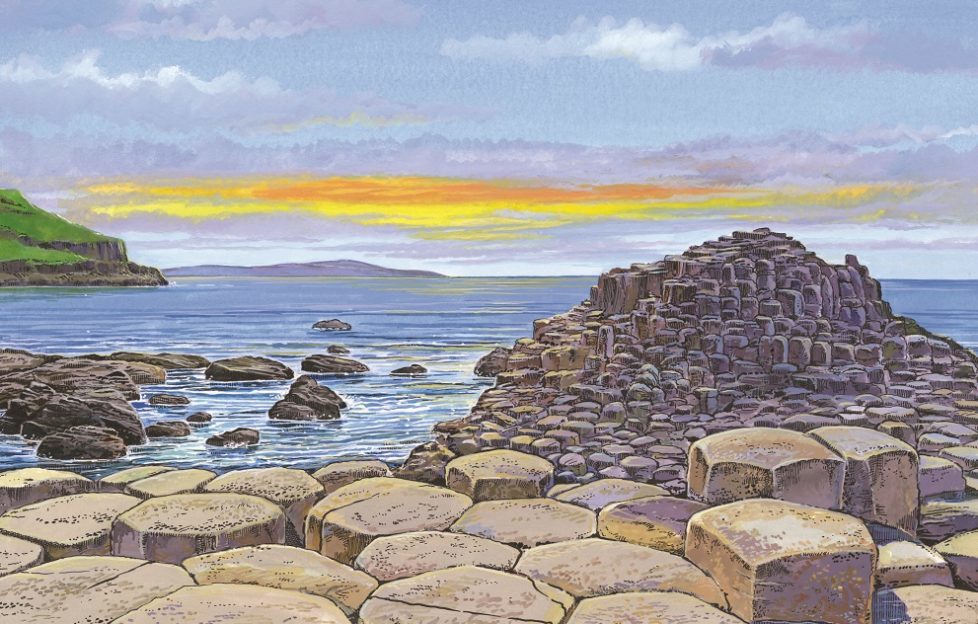 This sneak peek lets me share with you one of my favourite covers of the year so far.
This is the Giant's Causeway, which looks especially charming with that chink of sunset over the water.
Neil McAllister is on the Causeway Coast for us, and bumping into Game Of Thrones fans at every turn!
A hot topic at the moment, Douglas McPherson is celebrating 70 years of the NHS, while we're trying to minimise the chances of needing it with healthy smoothie recipes in the Cookery.
In the Finance, Sarah Pennells considers the advantages of buying a car through personal contract purchase. Over on the Pets Page, Malcolm Welshman finds out what makes parrots great companions. Such intelligent wee bundles, they are full of personality . . . but they do have some special requirements to consider.
There's a competition to win 1 of 5 hot air fryers, while the hot air outside is prompting Alexandra Campbell to talk about the return of big exotics to our gardens. Plus there are still a few things you can plant in the garden if you're looking to add some colour for the rest of the summer (long may it last).
Delighted to have an interview with William Conacher in, too – he's the voice coach responsible for Claire Foy's cut-glass Queen accent on "The Crown", and worked on "Victoria" for ITV, "Peaky Blinders" and a list of films as long as your arm.
Last but not least, we celebrate some of our favourite chocolate bars with a look at their origin stories as we approach World Chocolate Day this Saturday. Yum.
Do you enjoy our regular sneak peek series? You'll enjoy the full magazine even more! Subscribe today!