Weekly Craft Preview July 7
---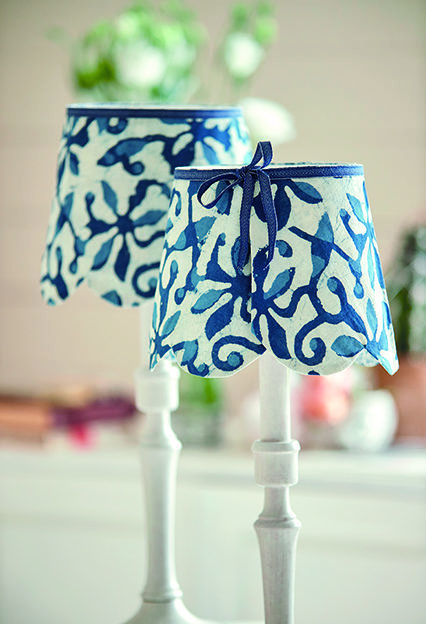 We're freshening up the home this week with a new lampshade.
Creating a matching or complementing lampshade can add the finishing touch to your home and give a tired old lamp a new lease of life.
There is nothing difficult about making this shade, we show you how with step-by-step instructions that are easy to follow.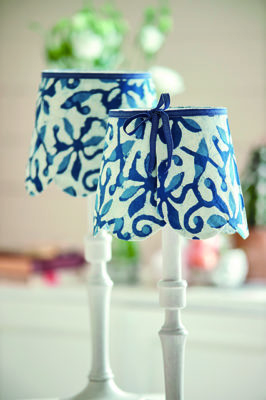 The technical side
You don't need any special tools; a sewing machine is helpful but you could hand sew the shade if you prefer.
We have some useful advice on the fabrics to use. Cotton lawns, patchworking cottons and lightweight linens all work well, especially if you intend to wash them regularly. Why not rummage through your fabric stash and see what you have?
Finally, if you love the idea of making more lampshades, this design came from the book, "Sewing Lampshades" by Joanna Heptinstall, and we are giving you the opportunity to buy it post free (UK addresses only).