Writer Of The Week: Alyson Hilbourne
---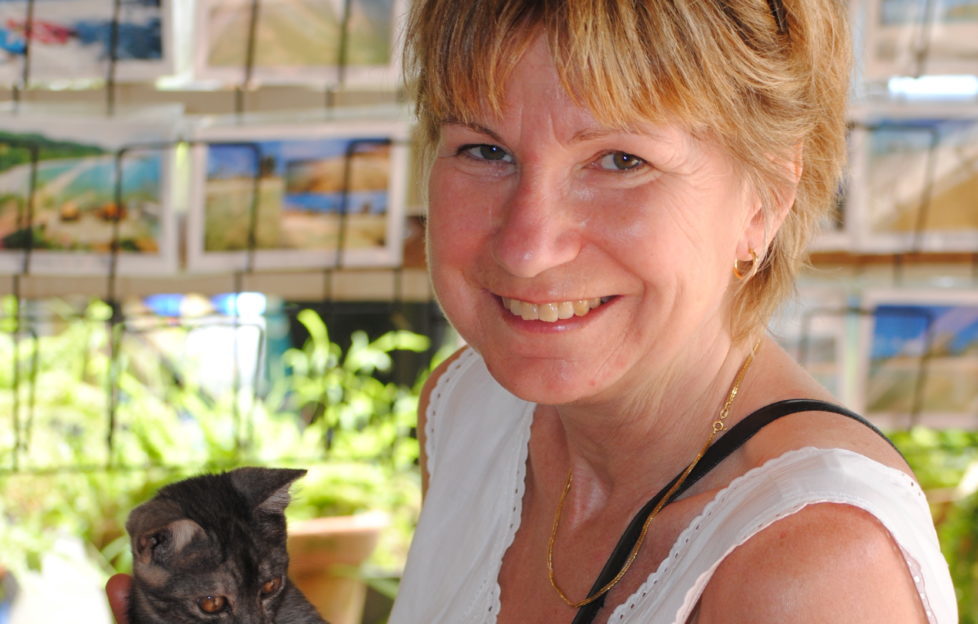 Find out what writer Alyson Hilbourne had to say when she chatted to Alan from the Fiction Team about her story "All At Sea", which appears in our July 14 issue.
What I enjoyed in 'All At Sea' was the radio announcer's rhythmic delivery, which helped give the story its haunting narrative beat. Was this a conscious effort on your behalf, or did it occur naturally through the course of writing?
The rhythm came from writing the story. Initially, I didn't put the shipping forecast into it in correct order, but when I did it seemed to fit. Like the woman in the story, I also used to listen to the list of places on the radio late at night.
If my memory serves me right, the sea has featured in some of your previous 'Friend' stories. What is it about an aquatic setting that you find inspiring?
I love the sea. My ideal holiday is either in the water diving or snorkelling, on the beach or walking along cliff tops. Dogs also feature in several of my stories, and having a dog at the beach would be wonderful. Unfortunately, I neither live by the sea nor have a dog. But I'm working on it . . .
You have had success with some of Shirley's Story Starter prompts. How do you feel a writer can benefit from visual prompts? And do they 'speak' to you straight away, or do the ideas take time to come to fruition?
Shirley's story prompts are a great inspiration, especially when I have no fresh ideas. Some of them kick-start me right into a story, although I have to get the main character and voice right before they really work. I also like that Shirley often asks some questions with her picture prompts – that inspires me to think of something different. If a story comes to me fully formed, it is usually much stronger than one I have to work on.
You are a successful short story writer. What is it about short story writing you find so appealing, and what future writing goals would you like to achieve?
I would love to write a novel and have tried several times to write for young adults, but I'm not good at plotting and get bogged down in the middle. Short stories are more satisfying to me, in that they are done and dusted, and I know quickly whether they worked.
Notebook and pencil or laptop? Kitchen table or study? Blank wall or inspiring view?
Planning is done with pen and paper and can be done anywhere – whenever an idea occurs. However, I write and edit on the computer. With a view of the garden, I can check the birds on the feeders.
P.S. What's your one top tip for aspiring writers?
Don't give up if writing is what you want to do. I had many stories rejected before I first sold one, and I still have many rejected although less all the time. There is nothing like the feeling when you have your first acceptance (or win if it's a competition entry). Success breeds success, so don't give up.