Knitting Preview: July 21, 2018 issue
---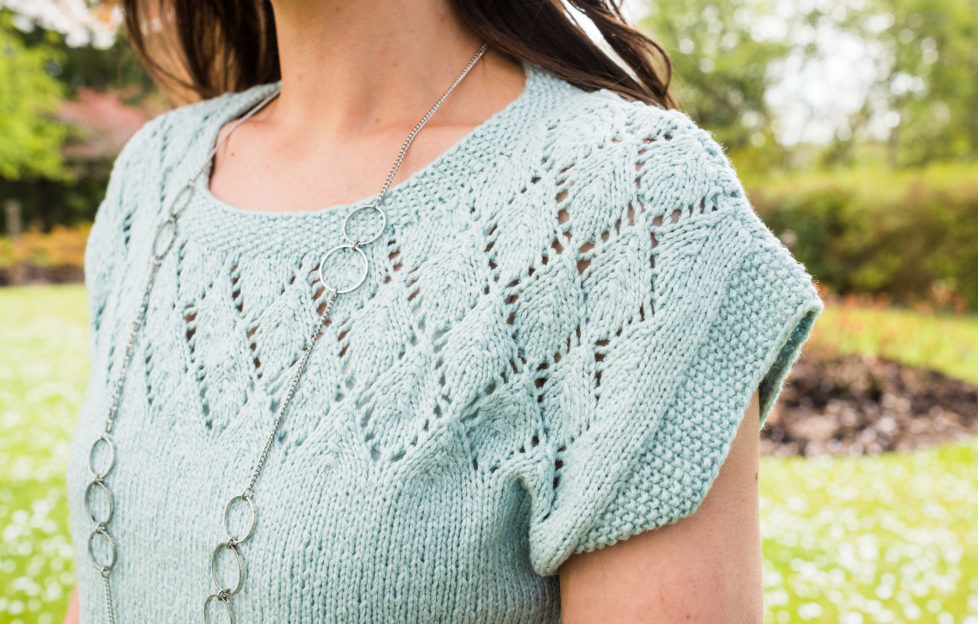 This knitting preview is guaranteed to help you keep your cool!
This summery top with a diamond patterned yoke comes in eight sizes ranging from 81 cm (32 ins) to 117 cm (46 ins).
Check the actual measurements when picking your size as there is not a lot of "ease", and if you prefer a looser garment you may be better to go up a size.
It has moss-stitch borders to add a touch of texture and contrast to the stocking-stitch body which is topped by a 16-row diamond pattern. The back also features a patterned yoke.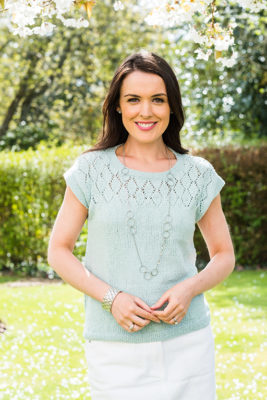 We have graded this one as intermediate. There is nothing too difficult, but when working the diamonds you will need to concentrate. Instructions include if, slip stitches, psso and knitting stitches together. The sleeve borders are added at the end and the neck border is worked in one piece.
Rico Design Fashion Silk Blend DK yarn comes in 11 pastel shades but we love the cool Mint shade our top is worked in. It is a luxurious silk and cotton mix which is lovely and soft to the touch. You will need between four and six 100 gram balls depending on the size you are making. Hand washing is recommended.
So go on, treat yourself to a classic top which will never date.
Enjoy the knitting preview? You'll enjoy the pattern even more! Subscribe to the weekly issue of the "Friend" today and make sure you don't miss out.
We have a range of great deals for our readers running throughout the year. See our latest subscription offers here.