Features Sneak Peek: July 28, 2018 issue
---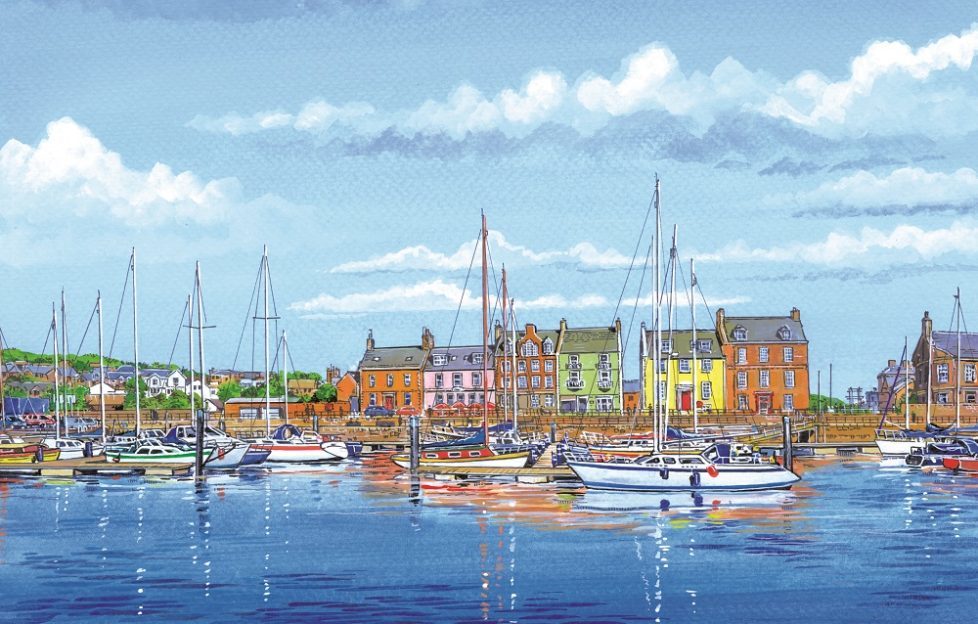 This is a sneak peek with a difference, because it begins on a boat.
I went fishing in the sea from Arbroath just a few weeks ago.
We caught a boat from the harbour off to the right of the artist, and headed out for a few hours in the sun.
It was back at the beginning of when the weather got really Mediterranean, and one of our party was properly seasick. We had to keep moving position, because there were so many lobster pots around. Once we'd returned to steady land, we popped into Marco's – one of the coloured buildings in the middle of the pic – and had an ice-cream.
The best days always end with ice-cream.
Arbroath is well worth a visit, and not just for ice-cream. With the famous Abbey and trips to the incredible Bell Rock Lighthouse, it's a must-do day out! Willie Shand fair enjoys his visit in this issue.
With the good weather still continuing, we hope you'll enjoy our barbecue recipes in the Cookery. Colleen's also looking at food in the health, but on the interesting subject of intolerances and allergies.
It's been 60 years since NASA officially started, so Dawn Geddes is taking a closer look at the women who helped shape the organisation.
The Hand of Friendship campaign continues with more stories of how the charity is changing children's lives here in the UK.
Oh, and I nearly forgot! Stupid boy. It's the 50th birthday of Dad's Army, and we're examining the timeless appeal of this sitcom classic.
Hope you love the issue!
Has this sneak peek encouraged you to take out a "Friend" subscription yet? It should have!