Greenfingers: Building Gardens For Children's Hospices
---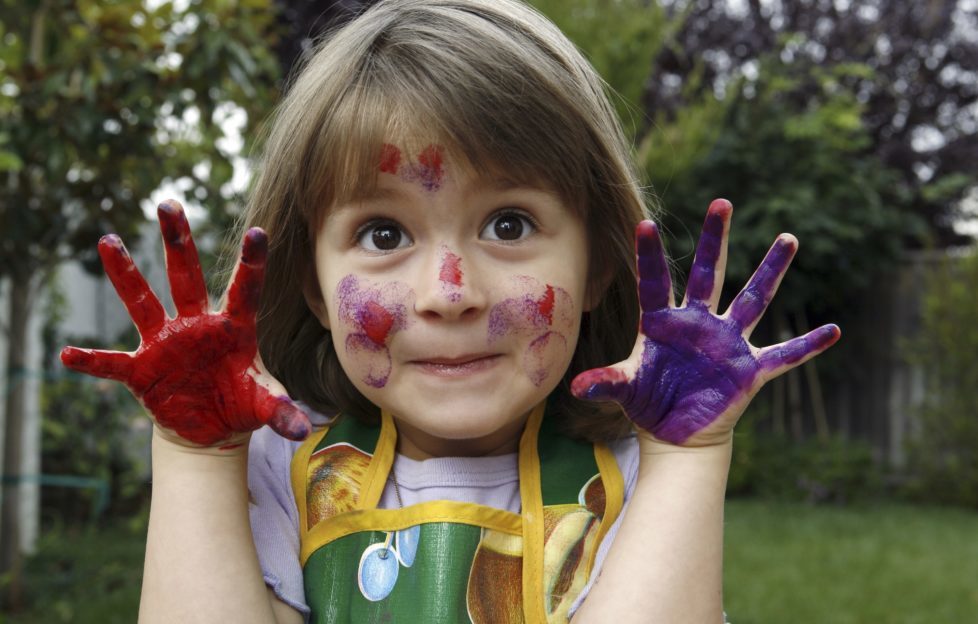 Since its foundation some 19 years ago, Greenfingers Charity has designed, built and planted 54 gardens in the grounds of children's hospices throughout the UK.
Each was created as a unique recreational and therapeutic open space especially for children with life-limiting conditions. These magical areas were created by Greenfingers experts to provide a new focus, away from white coats and hospital beds, where children and their families can enjoy peace, solace, fun and happiness in a garden. Being outside allows them to enjoy a friendly environment surrounded by the beauty and fascination of nature. Birds sing flowers and plants provide visual pleasure, and the warmth of sunshine brings joy and peace.
To provide such magical moments throughout the year is no simple job. And because hospices cost fortunes to build initially and run each year there are very little funds available to provide meaningful gardens. That is the simple need that Greenfingers Charity has been providing since 1999.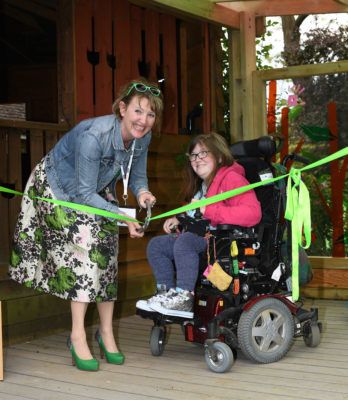 How Greenfingers began
To find out how the charity was started, "The People's Friend" thought it a good idea to talk to Greenfingers founder, Richard Jackson, to find out how it was formed, why it was formed and the results that have ensued.
We spoke to Richard at the small office nerve-centre housing just three permanent staff in Beaconsfield, Bucks, to hear the start of this story.
"In the late 90's I was a gardening journalist, TV presenter and spotted as part of the Gardeners' World Live exhibition team that although the gardening industry was very generous to charities they had very little focus in their endeavours. So initially I called in favours from retailers, manufacturers and plant nurseries to encourage the gardening industry to band together to maximise their efforts to help other gardening charities.
"This initiative soon provided a steady stream of funds," Richard continued. "But we soon realised that there was a desperate need out there for therapeutic and recreational gardens in the grounds surrounding children's hospices. Hospices are all charities too and they didn't have surplus funds to build the wide paths for wheelchair access; plant the necessary sensory plants or provide the fun elements of open spaces that would delight their patients. The only way to focus all of our attention on children's gardens was to create a new charity with one simple aim. Hence Greenfingers was created in 1999."
Greenfingers' first garden was opened for Demelza House Children's Hospice, in Sittingbourne, Kent in 2001 after great support from the garden industry and especially Dick and Sue Allen and their staff of Millbrook Garden Centre, Gravesend. Surprisingly, even today, it is the only charity dedicated to the building of gardens in children's hospices.
Opening the garden
We asked Mr Jackson of further memories from early garden openings. "Now that we have opened fifty-four new gardens throughout the country it's difficult to remember all the details. What sticks in my mind is the laughter from the children enjoying the fun elements that our designers created especially for different sites.
"For example, the garden at Acorn's Children's Hospice, Birmingham was enriched with a special race track for remote-controlled cars and Helen House tree house in 2007 was fitted with periscopes so the children could secretly watch their friends and visitors."
"Every hospice has been grateful for our work. One grandad thanked me profusely for the single pebble painted with his grandson's name positioned in the bottom of a stream where he came to remember him on a regular basis. Hospice staff also appreciate a place of peaceful solace and somewhere to enjoy their lunch each day thanks to the Kaleidoscope shelter that provides colour and protection in the Greenfingers garden at Helen and Douglas House, Oxford."
"The People's Friend" will publish more news of children's hospice gardens in a couple of weeks' time. And we will tell you where Alan Titchmarsh gets involved; where Adam Frost designed a garden and how actors Imelda Staunton CBE and Jim Carter support Greenfingers Charity.
You can donate to the charity directly on their Just Giving page.