A Foraged Wild Raspberry Bakewell
---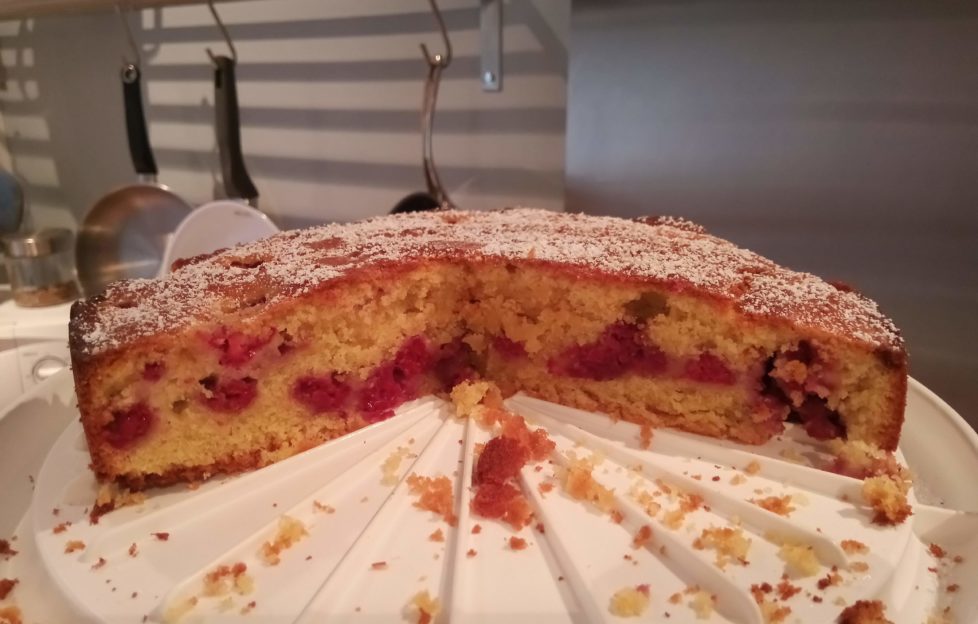 Photograph by Alex Corlett.
Ingredients
140 g self-raising flour
140 g caster sugar
140 g butter (though I used Stork as it needed using up)
140 g ground almonds
2 eggs
1 tsp vanilla extract
250 g raspberries (looks a lot!)
Where did we get his wild raspberry bakewell?
Well, there's a story there . . .
We were at the quarry just down the road at the weekend, overloading my van with boulders to build up the banks of the stream in the garden.
It puts up with a lot, that van, but it wasn't half bouncing all over the road with a half-ton of rock and gravel in the back.
We have a part-time stream, which only really gets into full swing in mid-winter after prolonged rain. It's been bone dry for months now, making it the perfect time to work on it. The house side of it really isn't built up at all. This lead to it flooding out over the garden when it got overwhelmed last January.
So this year, I'm building a wall to keep it in line!
Foraging fun
Whilst we were bagging up some gravel, we noticed that in the woods behind there were dozens of wild raspberry bushes ripe and ready to go. The quarry was just about to close, but we came back later into the woods proper and went a-foragin', filling up a good-sized box with the small fruits.
It's the ones that are so ripe they're almost purple that had the best flavour.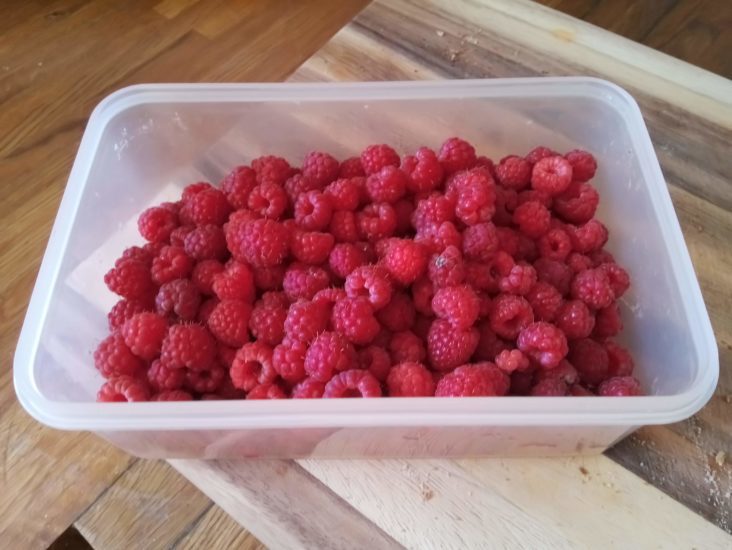 We still had a lot of baking ingredients left over from the Strawberry Tea, so I just whizzed up all the ingredients (except the raspberries) with the electric whisk.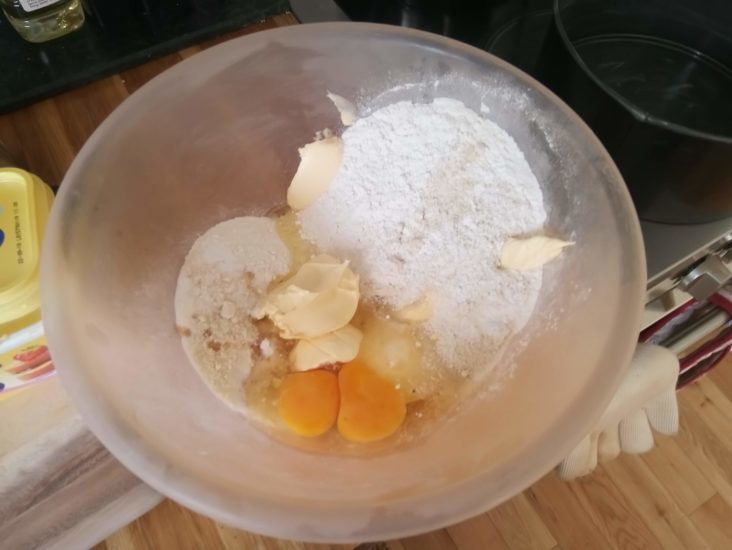 Then you pop half into a pre-greased 20cm cake tin, sprinkle over the raspberries, and add the other half. Bake at 16o deg. C. for about 50 minutes.
Our oven's particularly fierce, so I set the timer for 40 minutes. At which point the little marshmallow fork I use to test cakes was coming out clean.
A wee dusting of icing sugar and it was good to go.
Made it on Saturday, and my wife just ate the last piece for breakfast this Monday morning! That's the sign of a good cake!