Inside V&A Dundee
---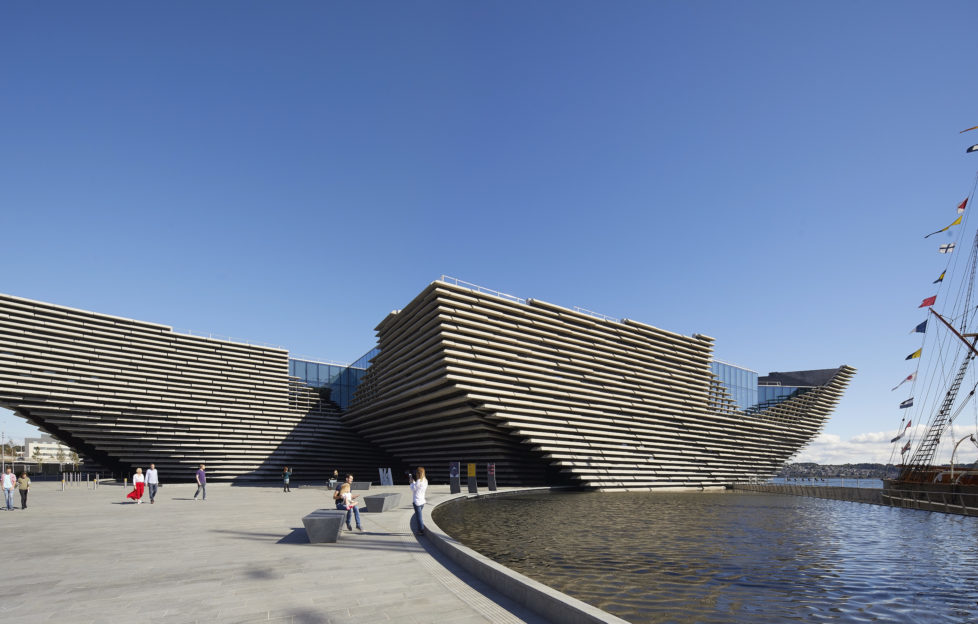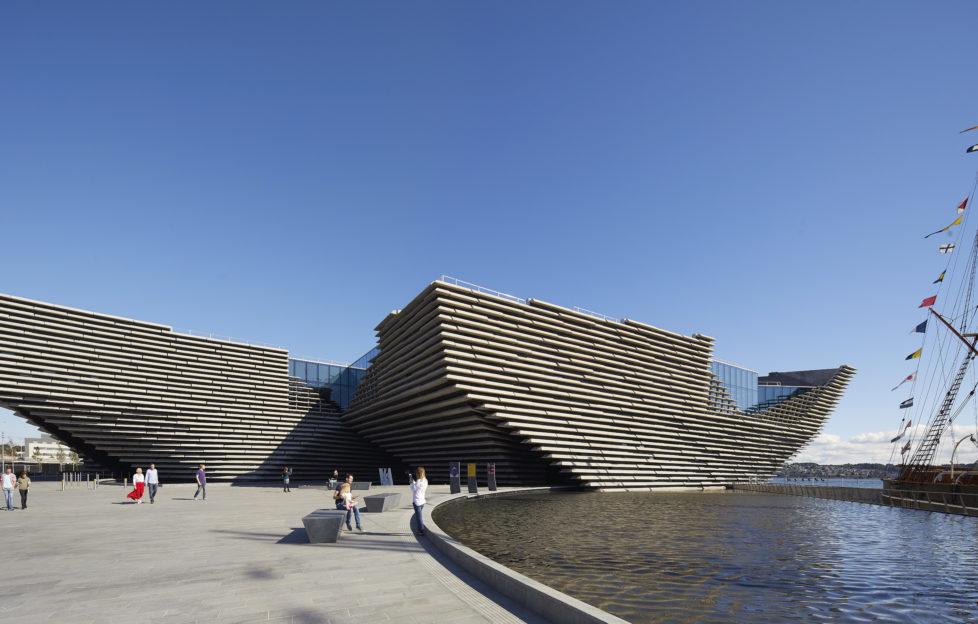 Friday, September 14, sees the opening of V&A Dundee, and Liz had a special preview!
The V&A building has been rising like a phoenix along the water's edge in Dundee over the last few years. At times it seemed impossible to imagine what architect Kengo Kuma's building was going to look like or how it was going to fit into the ever-changing landscape.
Buildings were demolished, landmarks moved, roads rerouted and behind scaffolding the V&A building peeked out. Then the hoardings came down and we were all amazed at the striking building that stood proud along the river's edge.
Kengo Kuma uses sustainable products wherever possible and worked on his design to bring together nature and architecture to create "a living room for the city".
And today I had the opportunity to step inside and see the interior of this wonderful building.
And it did not disappoint!
Contrasting with the dark exterior, the bright wooden interior is spacious and welcoming. Little windows and arches offer views across the Tay fulfilling the promise to link the building with its surroundings.
Upstairs hosts the exhibition galleries. Alongside the permanent Scottish galleries showcasing the best of Scottish design, is an exhibition entitled "Ocean Liners: Speed and Style" which runs until February 24.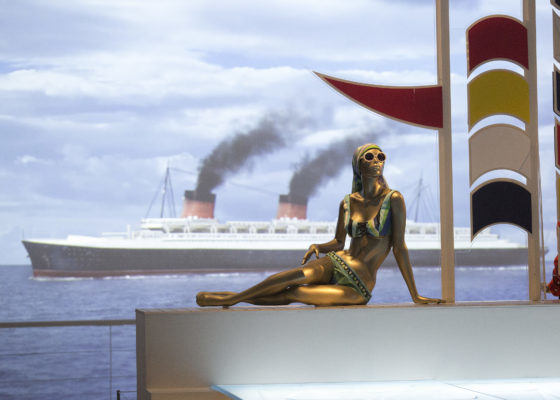 This exhibition recalls a time gone by when travelling First Class on a liner was a grand experience. From the Christian Dior suit worn by Marlene Dietrich to the Duke of  Windsor's Goyard luggage, there is much to admire. I loved looking at the original William de Morgan tiles which were created to offer a calming ambience.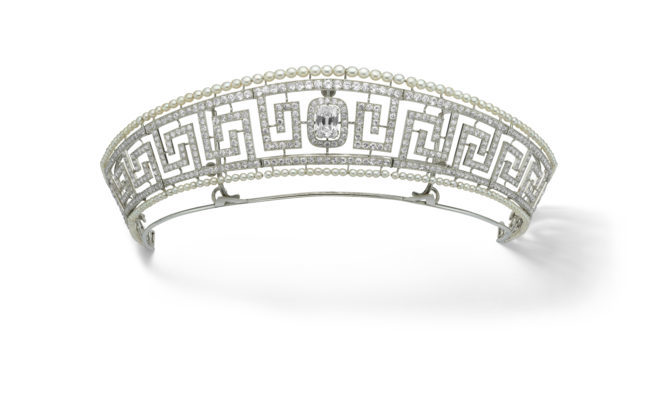 Then I was dazzled by the tiara which survived the loss of the Lusitania. And don't forget the wooden door panel from the Titanic found floating on the Atlantic near where the boat broke in half and sank. It is the largest surviving fragment from the ship.
From there I moved on to the Charles Rennie Macintosh's Oak Room, which has been rebuilt from hundreds of pieces previously stored by Glasgow City Council. That is an amazing room transported from 1907 to present day. I promise to tell you all about it soon . . .
Meanwhile come and visit Dundee! Find out more at www.vam.ac.uk/dundee
"Ocean Liners: Speed and Style", is supported by Baillie Gifford and players of the People's Postcode Lottery, at V&A Dundee from September 15, 2018 –February 24, 2019 More at www.vandadundee.org/oceanliners