Fiction Sneak Peek: Sept 29, 2018 issue
---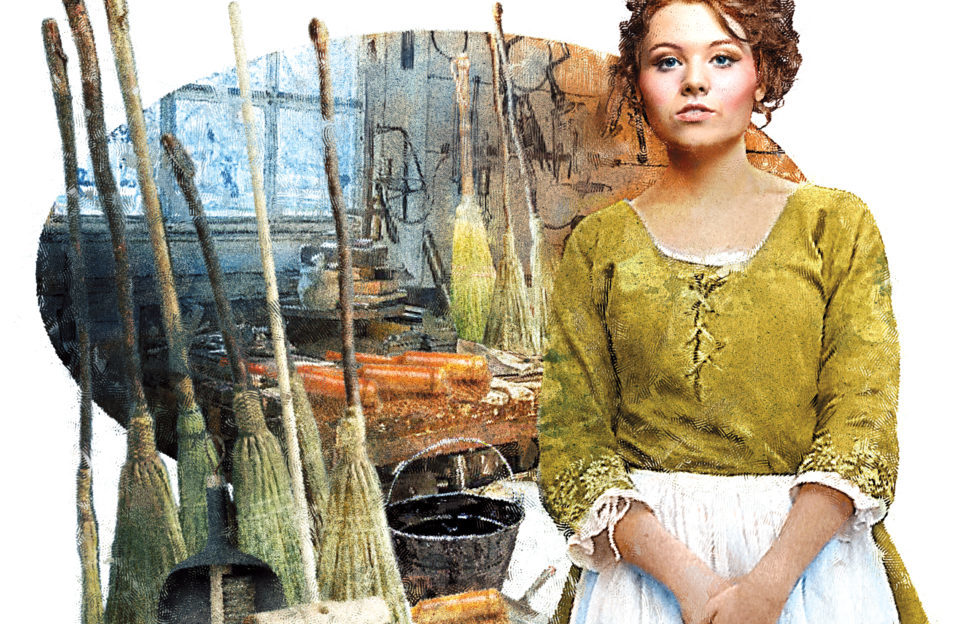 Illustration: Jim Dewar
Shirley's fiction sneak peek is here!
I hope everyone loves our opening illustration as much as we do. Jim Dewar has made a terrific job of it. It shows that it's a period story set in 1919, but without looking old-fashioned. Cleverly done. The story is by Alison Carter, about Winnie, being taken to Parliament by the rather imperious Lady Langton-Barnes. But why? The story is as clever as Jim's illustration.
Michelle used to be a clippie, and revisits one of her favourite routes in On The Right Road by Val Bonsall. It's a visit that helps her find a new direction. Illustrated by Jim Dewar.
Eirin Thompson has become one of our most regular writers. She's prolific but always finds something fresh to say. Here she is again with A Sunset Story. Bev's husband Rick has booked them an idyllic break in Greece. Perfect. Isn't it?
In Make Believe by Celia Kay Andrew, Anya and Morgan are actors playing their parts as a romantic couple, that's all. Really. Just acting. Illustration by Pat Gregory.
Celia is our Writer of the Week where she chats to the Fiction Team's Alan about this story and her writing.
The write-up on the page for Waifs And Strays by Teresa Ashby is, "The trouble with me was I couldn't resist bringing my work home with me…" With that title, it says it all really. Super-cute illustration by Jim Dewar.
I did enjoy The Curse Of Table Five when it first came in from Suzanne Ross Jones. Waitress Mia has noticed bad things always happen there. And then she's sitting there with boyfriend Joshua… Uh-oh.
Another prolific writer is Wendy Clarke – who's taking part in our PF Writing Hour today on Twitter. You won't want to miss that, or her short story Let Love Grow, a lovely family story. She's good at them. Illustration: Martin Baines.
Series
Ooh, a blind date. Nerve racking. That's in Busy Bees by Della Galton.
Ooh, a wedding. Even more nerve racking. That's in Riverside, our weekly soap by Glenda Young. You can't miss that.
Serials
Do you remember where we finished last week in The Mystery Of Macgregor's Cove by June Davies? The bell had rung to signal a ship in peril… Illustration by Ruth Blair.
Meanwhile, it's not much calmer on the railways in The Primrose Line by Petrika North. Laura's at an emotional crossroads. Illustration: Gerard Fay.