Features Sneak Peek: October 6, 2018 issue
---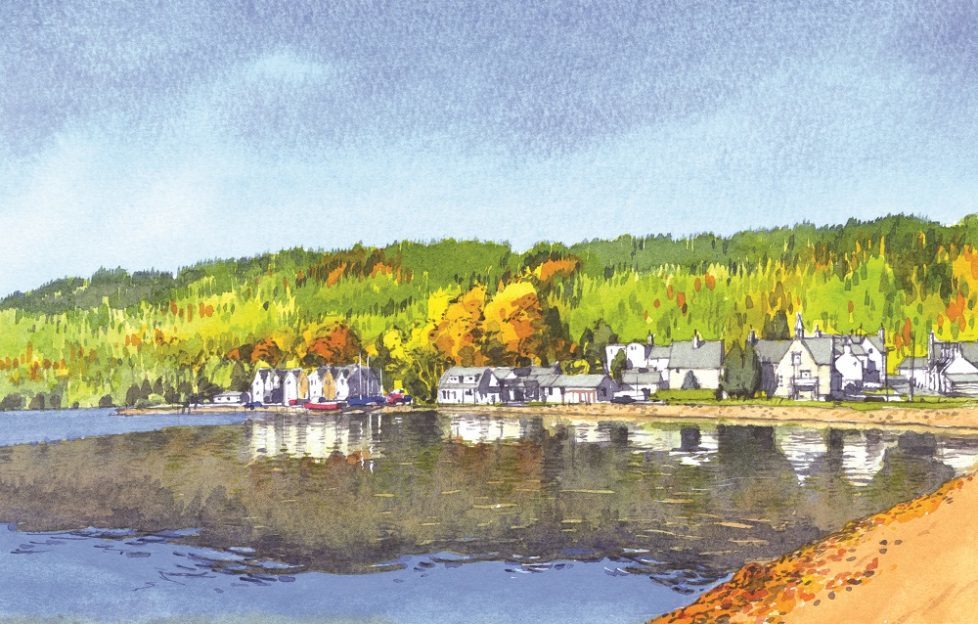 Such a lovely time of year – each day the trees turn a little more golden and it's been bright and blue in the sky.
We have to enjoy it while it lasts, because at some point in autumn there always seems to be one extremely windy day that blows them all off and suddenly it's winter.
Autumnal Perthshire
Anyway, Perthshire is one of Scotland's most heavily forested counties, so it's a sure bet for some great colours. This week's cover of Kenmore, on the edge of Loch Tay, captures the start of this wonderful change. Willie Shand is there this week.
Marion's put together some easy-to-prepare recipes in the cookery. Inspiring to eat, but not tiring to make – just what we like!
Hugh Jackman is in This Week We're Loving, which will make Knitting Editor Liz happy, while Sarah Pennells is talking about power of attorney in the Finance pages.
Two separate pages of puzzles this week, plus a look at the fascinating history of braille as we head into National Braille Week.
Don't miss Lorna Cowan's advice on caring for your pet's teeth, either – useful information for all of us with furry friends.