Writer's Social Media Cheat Sheet: Instagram
---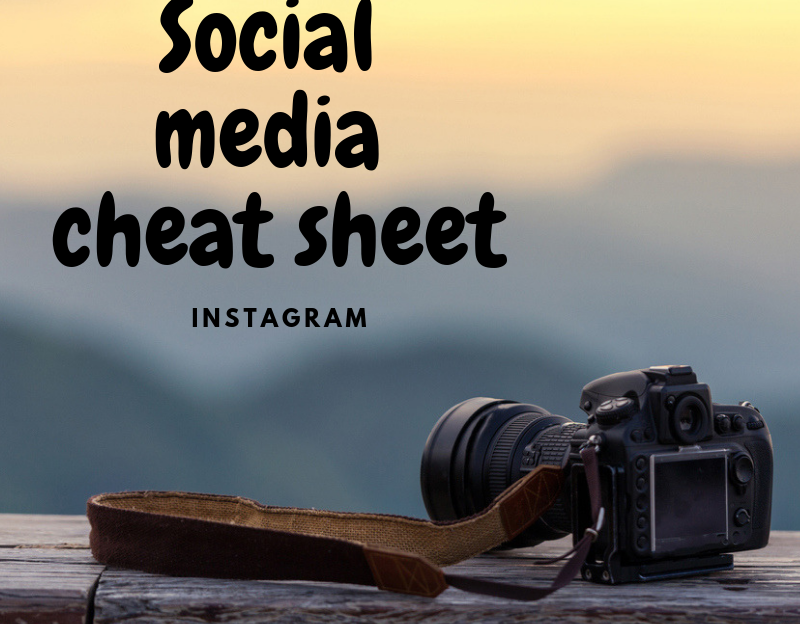 Every writer needs a cheat sheet for social media and we hope ours helps you navigate your way online
In my previous post about promoting yourself online, I gave you three ways you could easily accomplish this. Giving yourself an online presence is increasingly attractive to would-be publishers, and we're here to educate you as best we can.
"But social media changes every week" I hear you cry, "or at least it seems it does". It doesn't really, the fundamentals are the same across all of the platforms. Facebook, Instagram, Twitter, and Pinterest are all ways to promote yourself online as a writer. But the way you use them will, and should, differ.
When I started writing one blog for all of the platforms, I quickly realised there was so much more to them all, and decided to break them down. First up is Instagram.
Instagram is owned by Facebook but started as an independent business in 2010. Just two short years later, when the app had considerably risen in popularity, Facebook bought it for an astonishing 1 billion.
Instagram is a big business with its 800 million users. It's the 3rd most used social network, with Facebook and YouTube coming first and second. 25% of smartphone users have Instagram, with 38% of all users checking in daily.
Instagram
Instagram is a photo sharing app. It was created to snap photos from your phone and share them with your friends and family. The idea behind this was genius, but along came clever and users began taking time with their photos. They began adding filters, staging sets, and before you knew it, every man and his dog was an Instagram star. (I kid you not – dogs do very well on Instagram.)
Instagram works similar to Twitter in that you post, follow other users and use hashtags. You can comment on photos, and start conversations too. For a picture based app, it is remarkably conversational.
You can have a private account, although this isn't recommended if you are promoting yourself. If you choose to have a private account, users will need to request to follow you and you will need to approve them. You also have the option to have your messages open, or private in your settings.
When you have a picture you want to post, you can pick one of 25 filters to change the colour of your photo. Instagram posts photos in a square shape. There are many photography apps you can use to change the aspect ratio of your photo, but I think it's easier to take a photo to post as a square.
You then add text and can add hashtags relevant to the photo, or to the conversation you are connecting with. Earlier this year, Instagram allowed you to follow hashtags, which is a handy feature for writers, as you can discover many new people without searching for them.
A picture tells a thousand stories
As well as posting to your 'feed', you can also post to Instagram Stories. This is a much more 'instant share' and unlike your feed photo, an Instagram story is visible for 24hours. After that, it is deleted, although it does stay in your personal archive, where you can opt to add it to your 'Highlights'.
Highlights are a feature to keep your Instagram Stories in one place, under a category heading. They are a relatively new feature, and not every user has adopted their usage. Instagram Stories are similar in that not everyone participates in posting them, although most users watch them. Instagram Stories are unique in that they allow you to see who has viewed your story.
You can choose to have a business page and opt to run your account as a personal blog, ideal for writers. If you choose to do this, you get access to analytics. This is completely free.
The trick to Instagram is to share what people want to see. So really there is no trick, you cannot predict what people want to see, so share what you want to. One of the most wonderful things about promoting yourself online, is that you just never know when you might reach new people.
The most wonderful thing about Instagram is that you can let your creative mind run free. For you as a writer, you may share snapshots of your life, inspirational quotes, and pictures of your food. You can join other writers, and find writing communities to join. You may decide to not post at all, and that is fine, there are many active accounts that do not post.
Over 800 million quirky, beautiful lives are shared daily, are you ready to share yours?