Chatting To Rosamunde Pilcher
---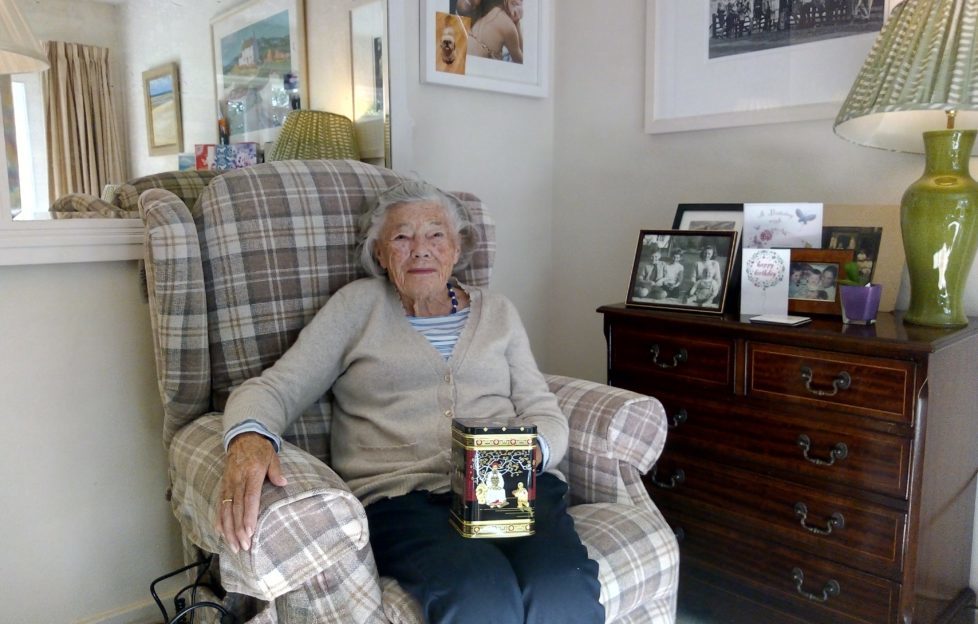 A few weeks ago I had the privilege of visiting bestselling author Rosamunde Pilcher for a chat about her writing.
She lives not far down the road, actually – only a couple of streets from one that bears her own name: Rosamunde Pilcher Drive. When I mentioned it to her, she said she felt terribly sorry for everyone who lives there and has to either write or spell it out to people regularly!
At 94, it's been a wee while since Rosamunde last wrote a book. Much of her enduring fame comes from the TV shows that spread her popularity around the world. She has a special relationship with German TV audiences, as explained in the interview in our upcoming November 24 issue, as her work is so popular over there.
Folk who follow us on Twitter might remember that I asked if anyone had any questions for her. I gathered them all and took them to her, so hopefully you'll recognise an answer to your question on the page!
The principles of her work are very similar to ours – she writes not to challenge or offend, but to entertain and ultimately to uplift. Have you ever got lost in the wonderful escapism of one of her novels? Do let us know if you have!
I was ever so grateful that she offered me tea in a mug, too – fine china is a little too much to deal with when you're already a wee bit distracted. My fingers are too large.
She was at her most vibrant when talking about her son, Robin. Rosamunde told me a bit about his writing career and what she thought of his work, then warned me lightheartedly that I'd better not publish any of it or he'd be annoyed! So I'm sorry, folks, but that will stay a secret between Mrs Pilcher and me!
But the rest of it will be there to read in a few weeks – I do hope you enjoy it…