Knitting Preview: November 10 Issue
---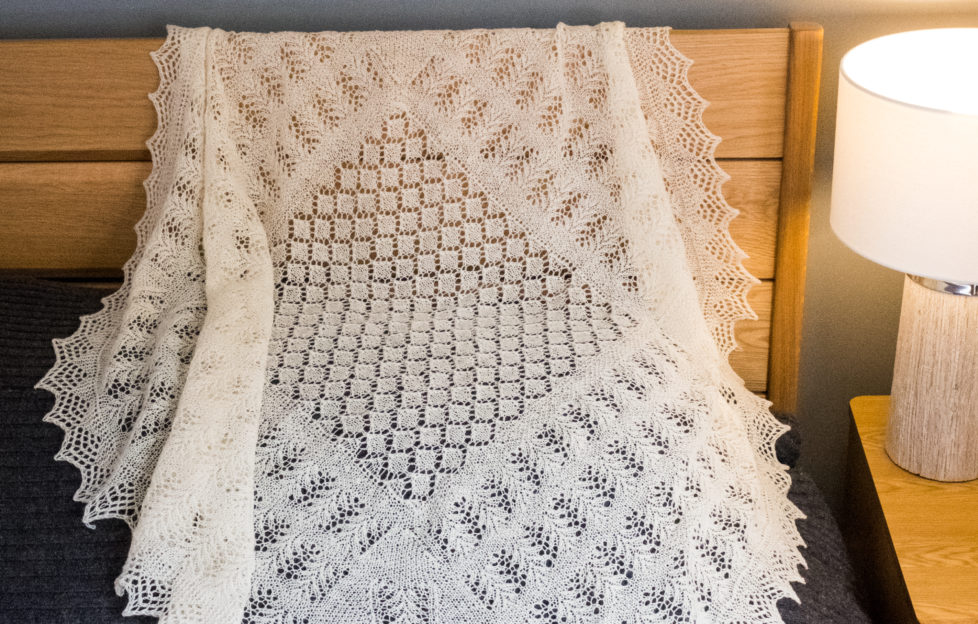 In this knitting preview, we take a look at the pattern for a traditional shawl. The perfect way to welcome a new arrival!
This beautiful example is worked in 8 x 25 g balls of Jamieson & Smith 2-ply Supreme Lace in Natural White.
This is a traditional yarn spun in Shetland from the fleece of Shetland sheep, and it was knitted in Shetland by the very skilled Sandra Manson.
For yarn stockists or to order direct click here.
The stitches used are not difficult to work, but you do need to concentrate and keep count as you work. What is slightly different is that we use Shetland abbreviations . . . but it doesn't take long to get used to them.
The shawl is worked from the scalloped border inwards. So we begin with the border lace then the main border before finishing with the centre. You will need circular needles to do this.
Once it is finished, it is best dressed. This is done by washing by hand and then stretching out to dry on a shawl frame, or pinning out on to a white sheet and dried flat. We give full instructions for doing this.
The finished size is 127 cm (50 ins) square.
This shawl is a beautiful lasting gift set to become a family heirloom.
A look back though any old knitting preview will provide plenty of inspiration for your next project. Simply click the tag below.
You'll find even more potential new projects on our craft pages.