Writer Of The Week: Francesca Capaldi
---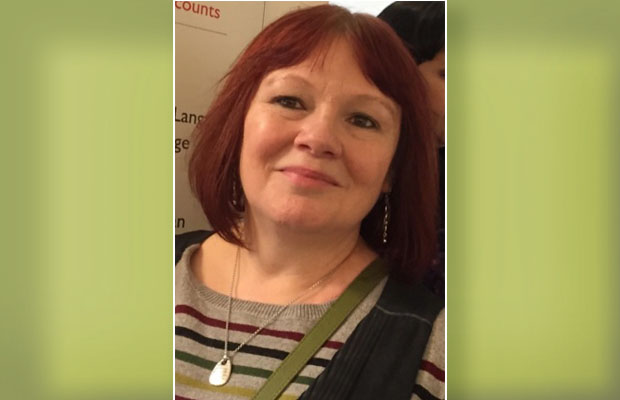 Happy New Year, Francesca! What are your writing goals for this year?
Happy New Year to you too! My first goal is to write the second novel of a First World War trilogy I've started, a saga set in Wales. Things are possibly happening with the first book, but I can't say too much at present! In between I'd like to get some new short stories written along with another pocket novel or two.
Can you tell us a little about how you got started writing fiction? Have you always written? Have you juggled it with other careers?
I've written since I was a child, but didn't start doing it seriously until twelve years ago when I joined an adult education class, run by saga author Elaine Everest. She encouraged me to send my efforts out and I was thrilled when my first story was accepted. At the time and for a few years after I was a lead exam invigilator, but as this was part time I was able to fit the writing around it. Now writing is my main occupation.
Your story, Shrinking Violet, is named for a character's nickname. Where do you get the inspiration from for your fictional characters? Real life?
I've certainly had a lot of inspiration from real life, though Violet herself is completely fictional. A series I wrote for People's Friend, Happy Days at the Criterion, was based on my parents' romance, but only loosely. My Italian father and grandmother have also appeared in a fictional story. My mother's Welsh family have inspired several stories, including the novel I'm currently writing. Apart from family and friends, people I see in coffee shops or out on the street often spark ideas too.
Which authors do you particularly enjoy reading?
That's a hard one as there as so many good authors out there. Ones that come to mind are Freya North, Lisa Jewell, Santa Montefiore, Michelle Paver, Dilly Court and Sue Moorcroft. From the past I love Daphne du Maurier and Elizabeth Gouge. I'm also partial to a bit of crime and am particularly fond of Ann Cleeves' Shetland novels.
What's your writing style – notebook and pencil, or laptop? Kitchen table, or study? Blank wall or inspiring view?
At home I mostly use the laptop, but do enjoy using a notebook and pen. I'll always use a notebook if I'm out and about. I love going to coffee shops to work, or in the summer to one of the local parks. At home I have a study which I work in part of the time, but also move into the dining room at others, depending on the time of day and year, as the study's rather cool. In the summer I sit in the garden for hours on end to work. But the seaside is my favourite place to write. So inspiring view is definitely preferable.
And a PS – What's your one top tip for aspiring writers?
I'm a great fan of mind maps for developing story ideas. Starting with a word in the middle of the page with arrows coming from it, write anything that comes to mind, however daft. It's amazing what new ideas you can come up with.
Read Francesca's latest story in our new issue, on sale Wednesday.