Knitting Preview: January 5 Issue
---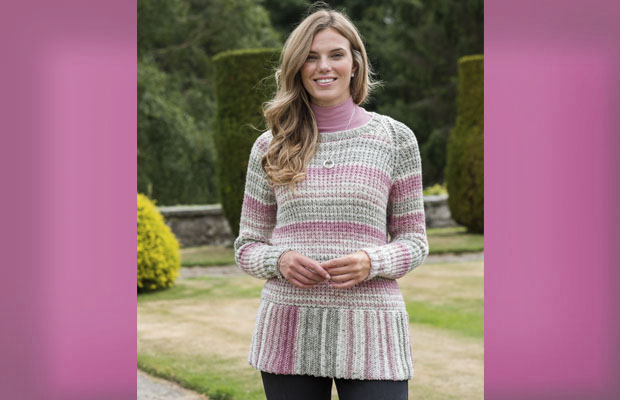 A longer-length tunic is perfect for chilly days.
The Technical Stuff
Our tunic can be worked in six sizes ranging from 81/86 cm (32/34 ins) to 132/137 cm (52/54 ins). Actual sizes are 5 – 10 cm (2 – 4 ins) bigger.
We have worked this tunic in King Cole Drifter Aran in shade Pyrenes, a mix of green, pinks and cream. There are six other shades available in the range if you prefer another combination. The smallest size will cost around £27 to knit, great value.
The pattern consists of a simple rib row followed by a purl row which gives a lovely textured fabric.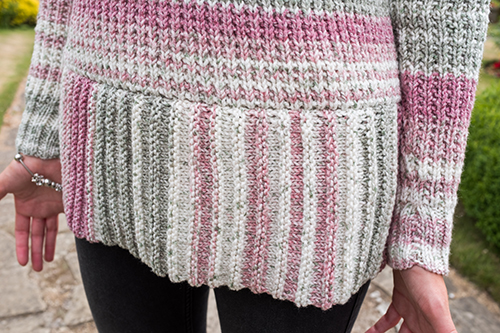 The ribbed peplum is worked after the main garment is completed. It is worked sideways and then stitched on. The only thing to watch is that you do not stretch the peplum while stitching in place.
Finally, you will need 4 mm and 5 mm knitting needles plus a set of 4 mm double-pointed needles for working the neckline.
This is the perfect tunic for beating the chills so why not get started straight away before it gets any colder.