Knitting Preview: March 9, 2019
---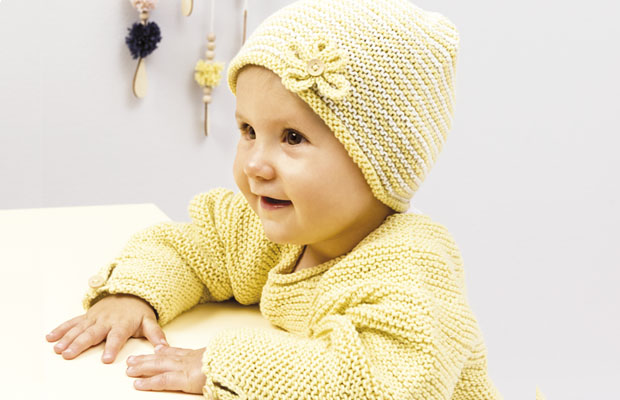 This hat and top set is perfect for a little one.
This top is worked in Rico Baby Cotton Soft DK in Saffron. You will need between three and five balls for the top and the hat uses one ball Saffron and one ball Ecru. There are lots of other shades available and you can view them, or order online, at www.laughinghens.co.uk.
Instructions come in three sizes: 3-6 months, 9-12 months and 12-18 months. The needle sizes are 3.25 mm, 3.75 mm and 4 mm and you will need a circular needle in both the 3.5 mm and 4 mm sizes. This is because the yoke is worked in one piece.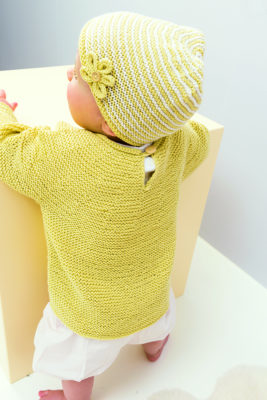 The cloche hat with its subtle stripes and floral decoration adds the finishing touch. A little button in the centre of the bloom adds a final flourish.
We have graded this as intermediate, purely because you need to work with circular needles. They are not difficult to use, just a bit tricky until you adjust to them. If you are already used to using them then you will find this easy.
This is a quick knit, too, so if you have a little one to knit for, this is ideal.
Did you know about Yarn Shop Day? Find out about this celebration of local wool shops on April 27.