Features Sneak Peek: April 6, 2019 issue
---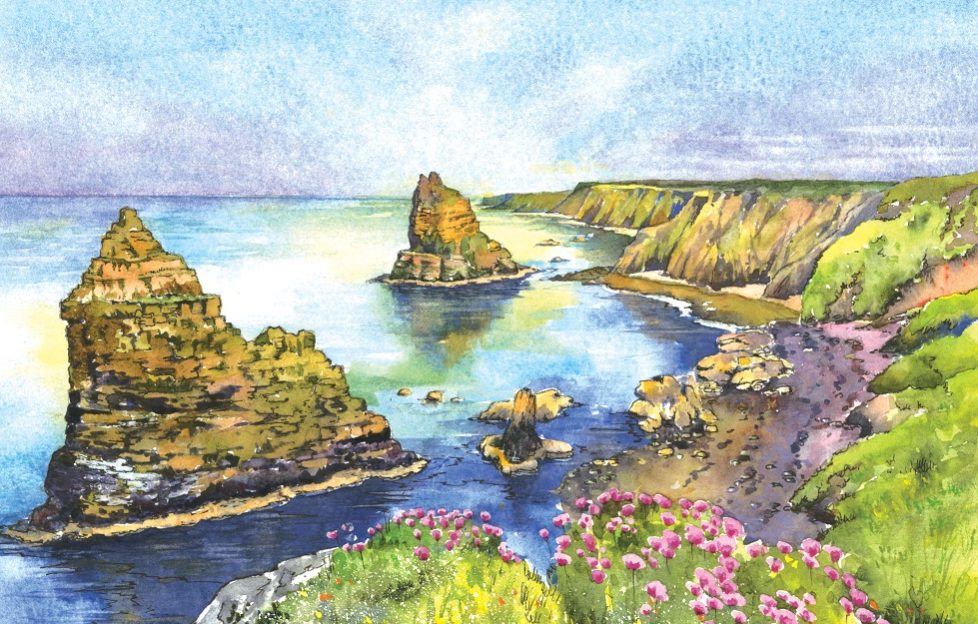 As you reach the northernmost parts of mainland Britain, the big mountains are left behind and the wild country of Caithness begins.
Our cover this week is from a trip Willie Shand took up there to explore, passing by the famous Duncansby Stacks, great pillars of rock just off the coast.
Owning Pets
The statistics are coming from everywhere these days about health benefits of being a pet owner. Whether you live alone or with family, they get you out – or at least mobile – and no-one can deny the companionship they bring.
Read all about it on page 27, including the incredible benefit the can also have for people with more challenging health conditions.
Edinburgh Spy Week
Lorraine Wilson introduces us to an event we never knew about on page 53. With talks about the business of espionage and the screening of some classic films, it's well worth investigating if you're interested. You can also find out more at www.spyweek.ed.ac.uk.
Spring Has Sprung
We've also got the first of a two-part series from Polly Pullar on the joys of spring. She's gathered a selection of some of her favourite sights from the natural world during this lovely season, and we'll sure you'll love them, too.
And that's just the tip of the iceberg! Pick up your issue for knitting, breakfast recipes and a competition with an incredible prize…