In Search Of Calum's Road On Raasay
---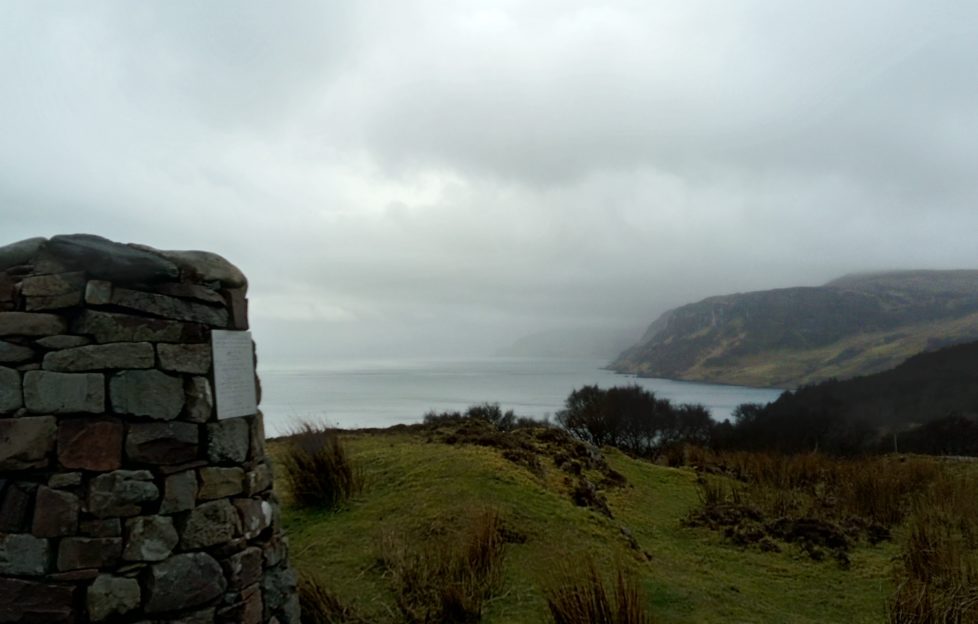 The above picture was taken during my recent week's holiday to the Isle of Skye. It shows a cairn overlooking a windswept cliff on the northern tip of Raasay. And the true story it commemorates is a fascinating one . . .
It was a grey, drizzly day when I drove the car on to the ferry at Sconser for the 25-minute journey across to the island of Raasay. It was my first visit to this remote and wild island that lies just off the coast of Skye.
I had a very particular destination in mind – Calum's Road.
Holiday Reading
I've written before about my liking for matching my holiday book to my destination. I visit Skye every spring, and tend to collect appropriate reading throughout the year, saving it for my next trip. This year, my holiday book was "Calum's Road" by Roger Hutchinson.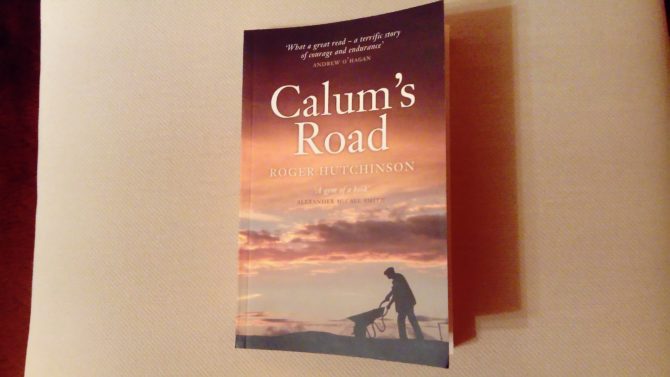 It tells the remarkable and true story of Calum MacLeod, who was born in 1911 and died in 1988. During his lifetime he witnessed the depopulation of northern Raasay as, one by one, the families who were his neighbours left in search of a better life.
Calum was convinced that better infrastructure – in particular, a proper road linking the north of the island to the south – would encourage more inhabitants. So, frustrated by the local authority's refusal to fund such a road, he set out to build one himself.
His tools were his bare hands, a pickaxe, shovel and wheelbarrow, and the task took him around 15 years, but build a road he did. Today, a cairn with commemorative plaque stands sentinel over his incredible achievement.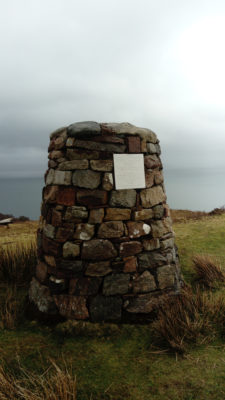 It's a long, slow drive on twisting, undulating single-track roads to reach Calum's Road. Eventually, you come to the crumbling ruins of lonely Brochel Castle, the spot where Calum started his labours. Fittingly, a rusting wheelbarrow lies by the roadside. Was it his very barrow? I'll never know.
An Enriching Experience
Making the journey across the desolate terrain of Raasay definitely heightened my enjoyment and appreciation of Calum's story. And reading the book gave me insights into aspects of Raasay's heritage that I would never have thought of otherwise.
This was definitely a perfect example of how reading and travel can come together to enrich an experience. I will never forget my journey to find Calum's Road.
Read Angela's Editor's Diary.