Fiction Sneak Peek: April 27, 2019 issue
---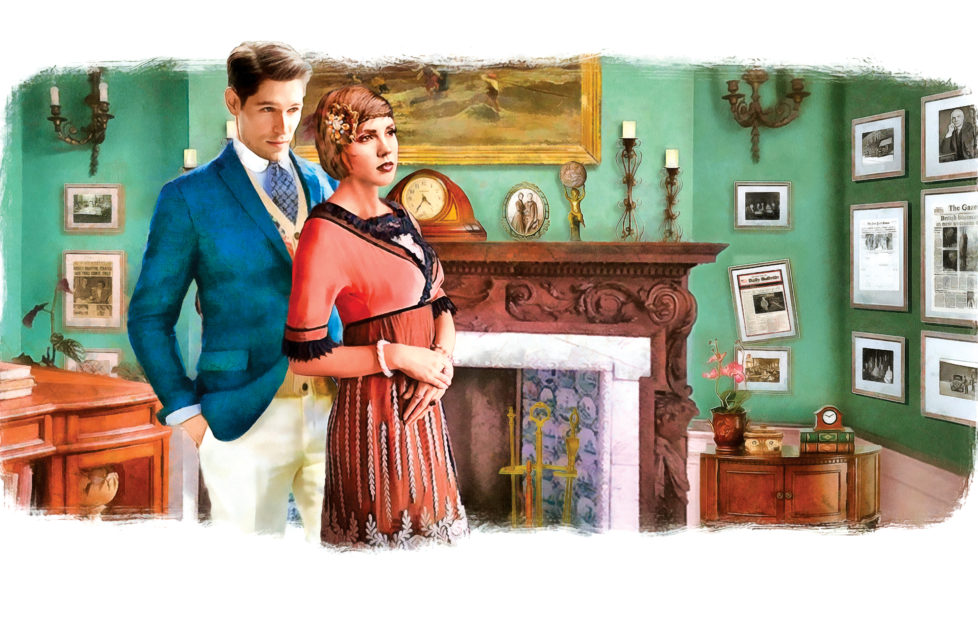 Illustration by Gerard Fay.
Join Fiction Ed Shirley for her sneak peek at the fiction in our latest issue.
There's been a murder! Do you remember Taggart? Scottish detective TV series starring Mark McManus? Every week, it seemed, would come the line "There's been a murder!" Though that's probably a myth, like, "We're going to need a bigger boat," and, "Play it again, Sam." But anyway, it's all drama in The Grandings Hall Murder by Katie Ashmore, set in the 1920s, as Evelyn finds a body in the sports pavilion. Goodness!
A Record Romance by Fiona Thomson begins with a family doing that thing of talking about what they would save if the house was burning down. Dad's is a piece of paper, but why's it important to him?
In Lost And Found by Alyson Hilbourne, Gran gives Katy her late mother's precious necklace. And then she loses it… Illustration by Gerard Fay.
Helen didn't get the promotion she wanted, losing out to another candidate, but they each have their strengths – and weaknesses, as we find in Mountains To Climb by Helen Yendall, illustrated by Jim Dewar.
A stray bird is the key to Rosie's happiness in The Empty Nest by Teresa Ashby.
We return to Wendy Clarke's Woody's Café in The Suggestion Box. Janice has asked for customer feedback, but is she really ready for the truth?
In Desperately Seeking Susie by Jennifer Gregory, Phil's spending hours online looking for her but how will his wife react when he finds her? Illustration: Kirk Houston.
I must just add that we feature two debut authors this week in Fiona Thomson and Jennifer Gregory. Welcome, ladies!
Series
Has Doreen been found out? Catch up with the latest in Jan Snook's Say It With Flowers.
There's an unwelcome visitor at The Ship, but who is it and what do they want? You can't miss Riverside, our exclusive weekly soap by Glenda Young.
Serials
I'm delighted to see the return of The Birnam Bureau by Joyce Begg. It's a new case for the 1950s detective agency, with an old painting setting Meg and Ena on a new trail. Illustration: Ruth Blair. Joyce chats to me as my Writer Of The Week, too.
And as one story begins, Shades Of Tuscany by Lydia Jones reaches its conclusion. Freya has only been there a short time, but so much has changed…. Illustration by Mandy Dixon. And I want to add a note I had from Lydia herself:
"Please pass on to Mandy that I absolutely LOVE the illustrations! It's always interesting to see how artists see my characters and sometimes it is surprisingly different from the way I see them. However, in this case we are definitely on the same page – especially with dastardly Guido: she has captured him perfectly!"
Praise duly passed on with our thanks!