A Look Back: Celebrating V.E. Day
---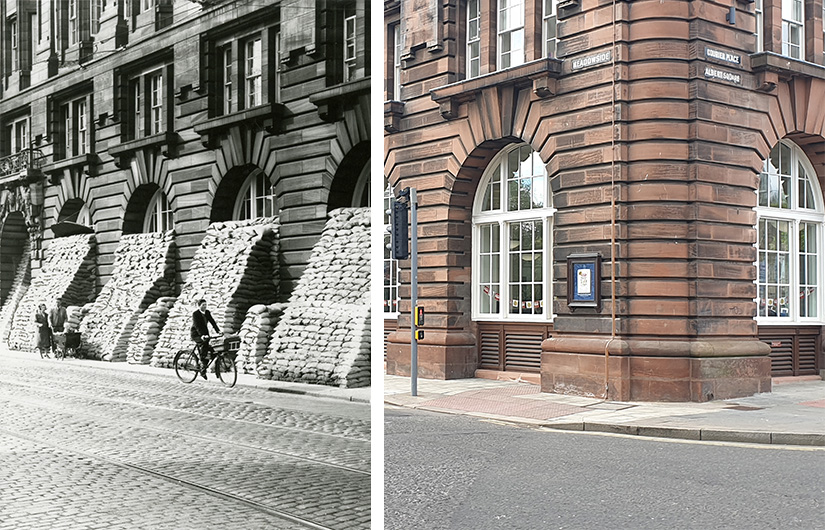 On May 7, 1945, German General Alfred Jodl signed the instruments of unconditional surrender in Reims, France. With this, the hostilities between the Third Reich and the Allied powers officially ended.
The surrender was to take effect on May 8 — and it is on this day that we traditionally celebrate Victory in Europe (V.E.) Day.
The BBC interrupted its regularly scheduled programming to announce the news, and that V.E. Day was to be a national holiday. But the surrender hadn't been a complete surprise to any following the progress of the conflict, and some were already prepared for the celebrations.
Prime Minister Winston Churchill addressed the nation. There were (for the time) raucous street parties, and licensing hours and dance hall opening hours were extended.
Despite the elation undoubtedly felt around the country, this was not the end of the conflict. Japan wouldn't officially surrender until August 15 that year, and many thousands of British troops were still fighting in some of the conflict's worst conditions.
The social and economic impact of the war would also continue. Rationing, for example, didn't officially end until 1954.
But the British people were resilient, and life did eventually return to some kind of normality.
It's hard to believe that the conflict had only just ended when you look at these pictures of a typical day in Dundee, for example.
But the people would never forget the War.
And although it's no longer a public holiday, V.E. Day still offers us the chance to remember the sacrifices made by past generations, and their ultimate victory.
Click here to see more from our Archives.