Writer Of The Week: Angela Petch
---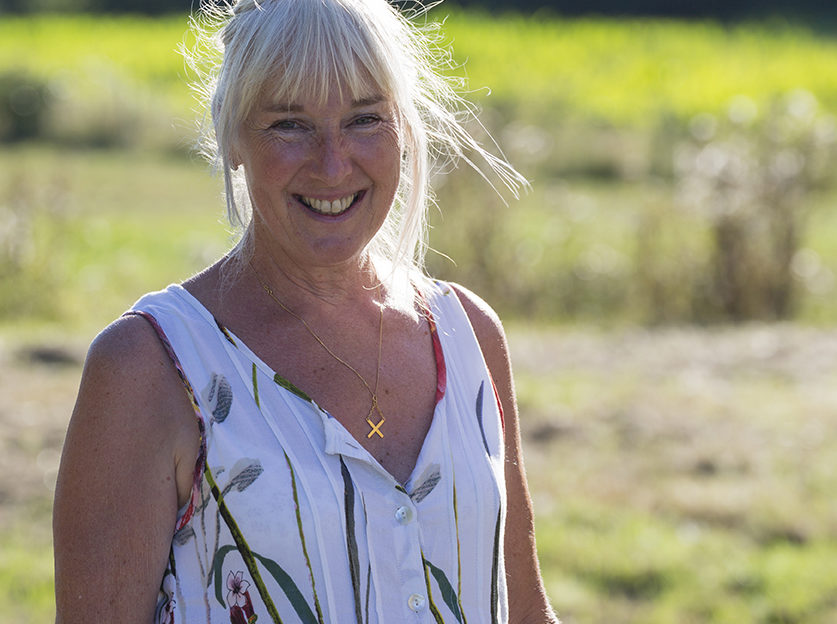 We welcome Angela Petch as our Writer of the Week. Angela's story, "Do Butterflies Have Friends?", appears in our May 18 issue.
"Do Butterflies Have Friends?" is set in the county of Sussex. Do locations instantly spring to mind when you are planning your stories?
Often a story is sparked by something I overhear. Then, I either use the setting where I heard it, or if I have to change the location and character (because of maybe offending somebody), then I try to think scenically. Often my stories are set in the countryside, whether in Sussex, where I live in the winter, or Tuscany, in the summer.
As a writer, what is it you love about Tuscany?
What's not to like? The rich history of the place, friendly people and stunning flora and fauna inspire me. I have more time to write here, as our family is back in England.
That sounds like I don't love them – anything but. Our five grandchildren are temptingly distracting. I speak Italian fluently and locals share many stories with me, including about WWII. I've written two novels set during that era, in which I included my Italian mother-in-law's experiences.
Your writing style never seems rushed. How much of a conscious effort is it for you to immerse yourself in the sights and sounds surrounding your characters?
Thank you. I shut my eyes and immerse myself into the scene, as if watching a film, but with the addition of smell! (I think this has been tried before in the cinema).
Your blog,

Writing Matters

, has a picture of a beautiful butterfly on it. Is nature a big influence on you?
Hugely so! There are wolves and porcupines in the woods by our converted watermill. The farmers don't use pesticides and early summer is glorious, with an abundance of orchids, wild flowers and butterflies that dance in our meadow. I'm trying to learn the names of all the species.
Our world is so beautiful; we must try harder to conserve it before it's too late and we devastate our surroundings. Nature helps anchor me to the world, if that doesn't sound too airy-fairy.
Notebook and pencil or laptop? Kitchen table or study? Blank wall or inspiring view?
All of those! I always carry a notebook with me. I'm so nosy. Add the bus (top deck) to that list. It's amazing the snippets I pick up for stories.
P.S., What's your one top tip for aspiring writers?
Read loads and write from your heart so that your ideas are pinned to paper, and prune them only afterwards.
Read more "Writer Of The Week" entries here.