Fiction Sneak Peek: June 15, 2019 Issue
---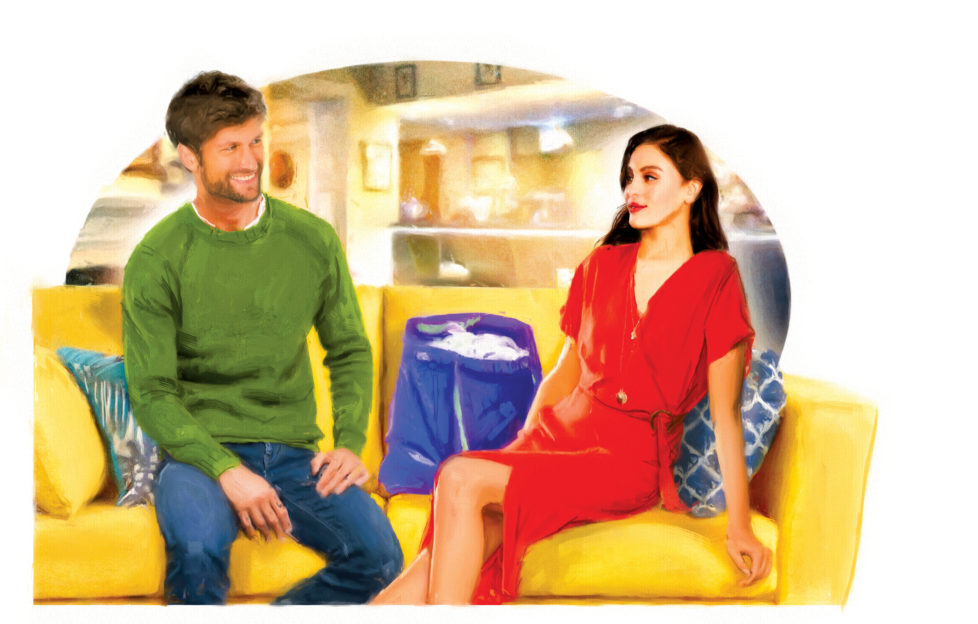 Illustration by Martin Baines
Join Fiction Ed Shirley for her whistle-stop sneak peek at this week's story selection.
"In Plain Clothes" is a crime mystery by Richard Bonsall. Yes, "Friend" writer Val Bonsall's other half! It's about PC Jethro, and you'll be seeing more of him in future stories. This time he's off duty . . . but a policeman's never quite off duty, is he? Illustration by Martin Baines.
"A Quiet Man" by Mary Prior is her "Friend" debut story. So, welcome, Mary! I love this story. It's emotional and subtle, and satisfying, about a family that for a little while is broken.
"Baking Biscuits" by Lydia Jones is a wee bit on the same theme, about how a mum wants to do things with her daughter – if only daughter felt that way, too.
In "The One Who Makes You Smile", for Jack it's Kerry, but can she ever feel the same way about him? Wendy Clarke's story is illustrated by Pat Gregory.
"A Seat At The Table" by Stefania Hartley pays another visit to the villa Lingualarga and Don Pericle, who has to try to save a wedding from being a fiasco. Illustrated by Helen Welsh.
"Best Foot Forward" by Ewan Smith is a novel story, about some footsteps painted on the pavement and the magic they bring about. Lovely.
The Amy of "Amy, Come Home" by Teresa Ashby is Aunt Amy, and she's finally coming to visit from Australia – and now the family's worried that she'll spill all their secrets . . . illustration by Jim Dewar.
Series
I promised you a new series beginning this week. It's "Hold The Front Page" by Eirin Thompson, about life in the busy offices of "The Weston-Muir Gazette".
Remember last week Bob was looking for advice in "Riverside", our weekly soap by Glenda Young? You'll know by now, then, that he's planning to propose to Audrey . . .
Serials
A new serial begins this week, "The Secret Of Kingsbarrow Folly" by Lynn Love, about a family property, and a stranger's unexpected interest in it. Illustration by Kirk Houston.
As one serial begins, another ends. It's farewell to "Behind The Silver Screen" by Alison Carter. Will Netty's matchmaking finally succeed? Illustration: Sailesh Thakrar.
P.S. If you're wondering who's our Writer of the Week, it's none of the above! This week it's Pocket Novel writer Wendy Kremer . . .
We're looking for new Pocket Novel authors. Think you could write one? Take a sneak peek at our guidelines here.