Fiction Sneak Peek: June 29, 2019 issue
---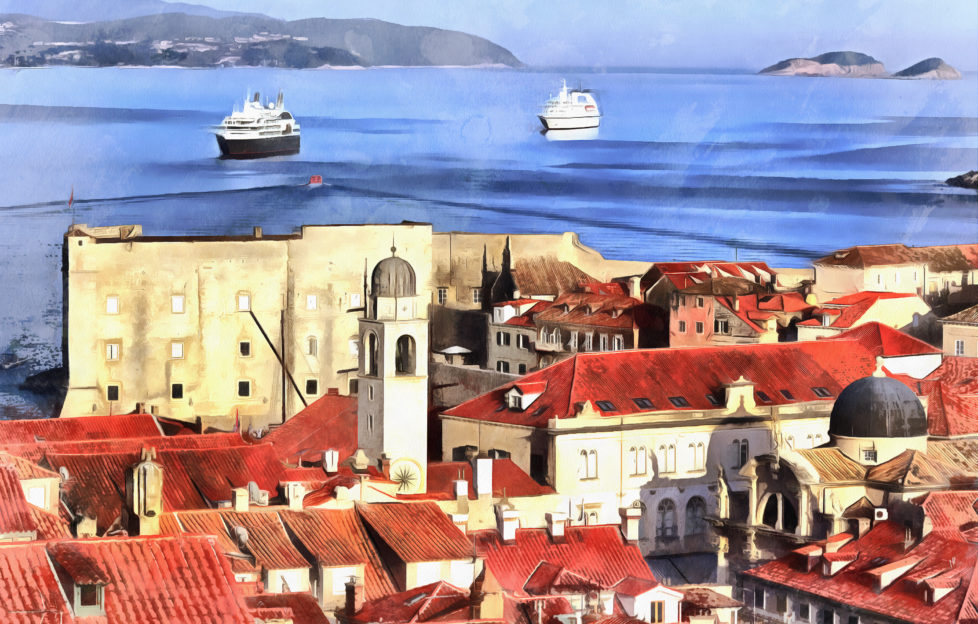 Illustration: iStock
Fancy a sneak peek at the stories in our latest issue? Here's Fiction Ed Shirley with a quick round-up.
I fell in love with "One Day In Dubrovnik" by Lydia Jones the second I read it . . . or perhaps it was the lovely ship's captain! You'll have to read the story and see if it does the same for you.
"Think Twice" by Irene Lebeter is a debut story by this writer, and it's a powerful tale of acceptance and forgiveness. Illustration by Kirk Houston.
In "A Butterfly In The Window" by Penelope Alexander, Melissa's friend Kate needs to talk – but what about? Illustration by Jim Dewar. Penelope chats to the Fiction Team's Lucy as our Writer of the Week.
"Food For Thought" sees Daniel being thrown in at the deep end . . .
The backdrop to Kitty-Lydia Dye's "The Silver Darlings" is 1870 and the herring fleet. Gellie is one of the girls who follows them. But when she meets a girl who looks just like her, is it the key to learning more about her father? Illustration by Sailesh Thakrar.
In "Midnight Rescue" by Leonora Francis, Junie has, reluctantly, to look after her gran's cat. But you know cats . . . it has ideas of its own.
Our final story is "Countdown To Christmas". Huh? What? But it's only June! That's kind of the point of Eirin Thompson's story. Young Maisie looks forward to it all year, and her reason will bring a lump to your throat. Illustration by Kirk Houston.
Series
Our new series "Hold The Front Page" by Eirin Thompson is getting into its stride now. This week's latest: a pushy mother of the bride!
It's wedding time in "Riverside", too, where the hunt is on for the rings. Uh-oh. You can't miss our weekly soap by Glenda Young.
Serials
It's week 2 of "A Ten-pound Promise" by Jan Snook. Poor Jean's in trouble, and Philip feels he just has to help. Illustration by Mandy Dixon.
Meanwhile, it's the third and final instalment of "The Secret of Kingsbarrow Folly" by Lynn Love. The folly has surrendered its secret, but it still has one more surprise in store. Illustration by Kirk Houston.
Enjoy a good sneak peek? With a subscription, you can enjoy the full "Friend" magazine every week!