"The People's Friend" Strawberry Tea
---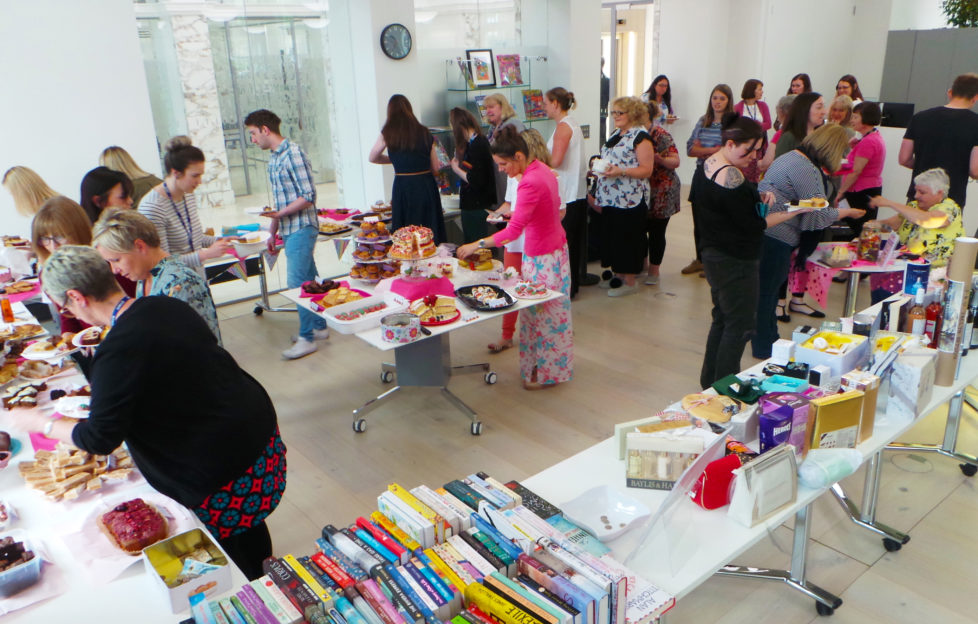 Every year, "The People's Friend" hosts "the bake sale to end all bake sales": our famous Strawberry Tea.
This time around, the preparations have been fevered. With the event falling this Friday, 12 July, there's been lots to do!
2019 is, of course, a milestone year for the "Friend". And that's why we want to make this particular event as big and as successful as we possibly can.
Take a look at the gallery below, which showcases our efforts in 2017 and 2018. You'll see there's a lot going on!
Started nearly 1o years ago, the Strawberry Tea raises money for Breast Cancer Care Scotland, in memory of a colleague who sadly lost her life to the illness.
Usually very popular with our DC Thomson colleagues, the event usually raises around £1000 by selling cakes and books, and through a raffle with some fantastic prizes.
Our Best Year Ever
Jaclyn and Nicole from our Design team have been busy organising over the past few weeks.
"The planning and organisation of our Strawberry Tea begins a couple of months ahead of the event," Jaclyn said.
"The fundraiser is split into two parts – a bake sale and a raffle. Local businesses are very generous and donate things like cups of coffee or cinema tickets. Staff donate lots of goodies, too.
"Once raffle prizes start coming in, the designers take time to create hand-made labels to make the gifts look really special.
"The volume of cakes made by our staff for the bake sale has to be seen to be believed! Everybody makes a huge effort and it's a real spectacle to see all the goodies laid out ready to be devoured.
"As it's our 150th birthday, we're really hoping to make this our best year ever!"
Keep an eye on social media this Friday for a very special Facebook Live when everything is in full swing.
For more information on the charities "The People's Friend" supports, click here to visit our Helping Others pages.