Editor's Diary: Visitors Are Welcome!
---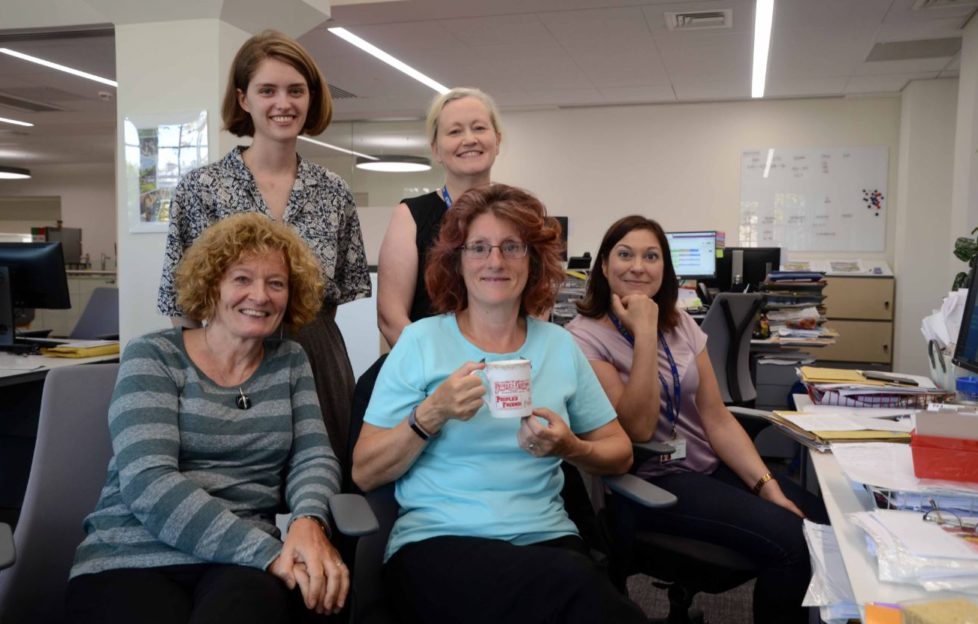 Patsy with the Fiction team.
We love entertaining visitors here in the "Friend" office. It brightens everyone's day to see excited, happy faces.
And, of course, it gives us the chance to show off our gorgeous premises in Dundee city centre.
This week, we welcomed writer Patsy Collins. She got in touch to say she was on holiday nearby. So, she finished, could she pop in to say hello? We were delighted to say yes!
Patsy isn't just a "Friend" contributor — she also runs a very popular blog on writing for women's magazines. As a result, she spent quite a bit of her time with us firing questions at the Fiction Team!
She has written a very interesting article about her morning with the "Friend", which I'm sure you will enjoy.
An Exciting Development
I'm not sure how much I can say about my other visitor this week!
As regular readers know, I'm a member of a book club here at DC Thomson. A group of us meet monthly to discuss books, go off at tangents and generally put the world to rights.
Well, there is possibility that we may soon be featuring in a new TV series about books and book clubs! How exciting is that?
Details are still top secret, but what I can reveal is that the visitor was a researcher working for the TV company.
The Book Club members met him in the stunning room at the top of our building, with its panoramic views over Dundee. It would, he agreed, be the ideal filming location. We discussed how our club started, which books we've read, liked and disliked, and the format our meetings take. We're now eagerly awaiting confirmation.
I will, of course, tell you more as soon as I can. In the meantime, I have a book to read . . .
For more from the Editor's Diary, click the tag below.