Station Stories At St Pancras
---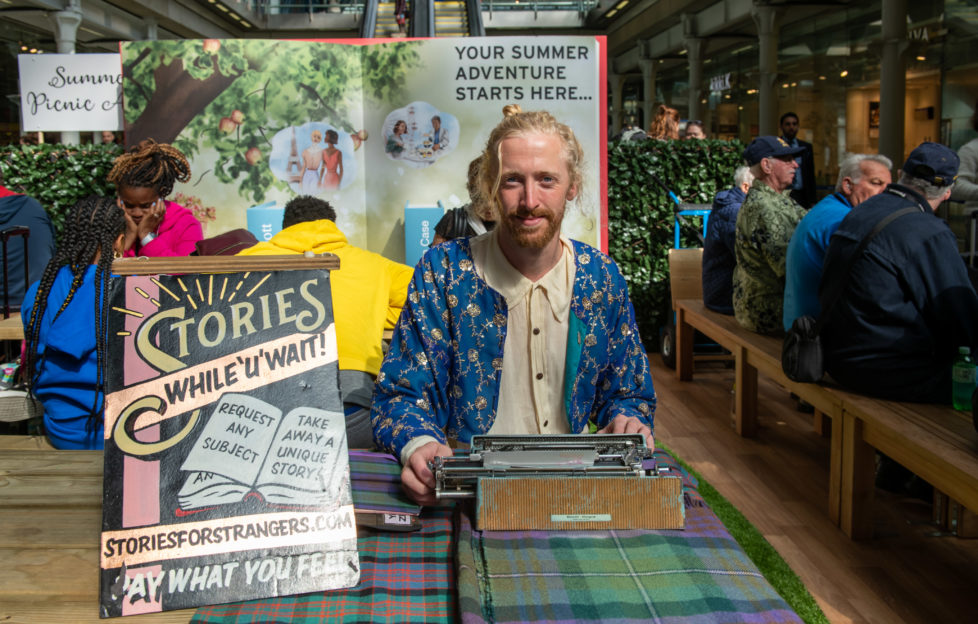 Photograph by Sam Lane Photography.
Will you be near St Pancras International station this Monday (19th), Tuesday (20th) or Wednesday, 21st of August?
Would you like to have an original story written especially for you?
If so, look out for Luke Winter, Writer In Residence.
Luke is an exciting author who's known for writing spontaneous short stories. Over the next three days, he'll be writing brand new stories for travellers — completely free.
A Summer Of Station Stories
As part of a storytelling theme running throughout St Pancras this summer, Luke will be in residence in the newly installed, interactive summer seating area.
He will pen an original tale based around your experiences, journeys and conversations in double-quick time, using the event's bespoke plotlines.
You'll have your very own, original and personalised piece of fiction to take home. And because time is of the essence when it comes to travel, it won't take more than a few minutes.
A Writing Exercise
If time or commitments don't allow a visit, why not try a writing exercise based on Luke's work?
Set a time limit, and try to get as much of a brand new story down as possible. See where it takes you!
Click here for more writing tips, tools and exercises.
If it's inspiration you're after, check out Fiction Ed Shirley's weekly Story Starters.