Hand Of Friendship: The Book Bus & Literacy Levels
---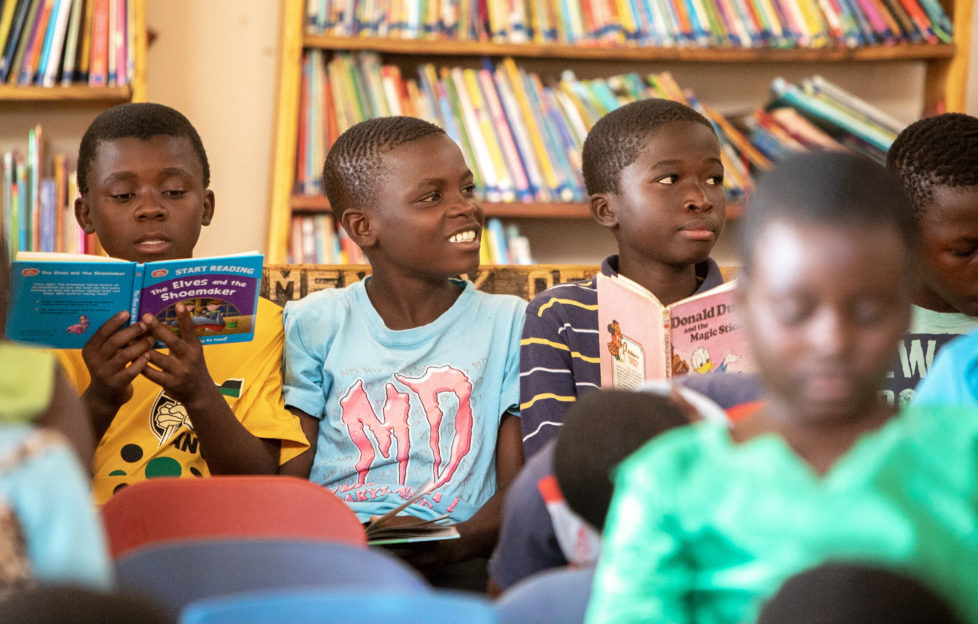 Photograph by Adam Dickens.
David Gordon is the CEO of the Book Bus.
Here, he looks at the important role good teachers play in improving child literacy.
---
The Book Bus celebrated its 10th anniversary in 2017 with the launch of our "I Am A Reader" project. It aims to get 10,000 disadvantaged children from Zambia and Malawi reading competently by 2020.
By creating reading corners and libraries, training teachers, running reading clubs and more, we are able to achieve genuine long-lasting change.
We recognise that good teachers are essential to solving the global literacy crisis. Teachers must be well trained and motivated to teach literacy, and to support individual children who are finding progress more difficult.
And we are pleased to say that the Ministries of Education in Zambia and Malawi support our teacher training.
"Learning to read" vs. "reading to learn"
We believe that our Book Bus projects are encouraging a crucial shift from "learning to read" to "reading to learn".
Our holiday reading clubs, for example, encourage out-of-school reading. Run by volunteers, the clubs encourage reading for pleasure and support reading comprehension.
These reading clubs include storytelling and drama activities, word games, one-to-one reading support and group discussions.
More than 1,500 volunteers have supported our holiday club work. Their support helps children to develop their English conversation skills and improve confidence.
Educate, enlighten, delight
It is my hope that the Book Bus can carry on doing what we have been doing over the last 10 years.
We desperately want to continue to educate, enlighten, delight and entertain children.
In countries such as Zambia and Malawi, the future depends on education. Literacy will be the key skill to transform lives.
We believe that education reform will be the most important step countries can take to prepare them for the changes and challenges ahead.
---
For info on donating to the Book Bus, click here or follow the tag below. 
For more information on our Hand Of Friendship campaign, click here.