Book Review: "The Lost City Of Z" By David Grann
---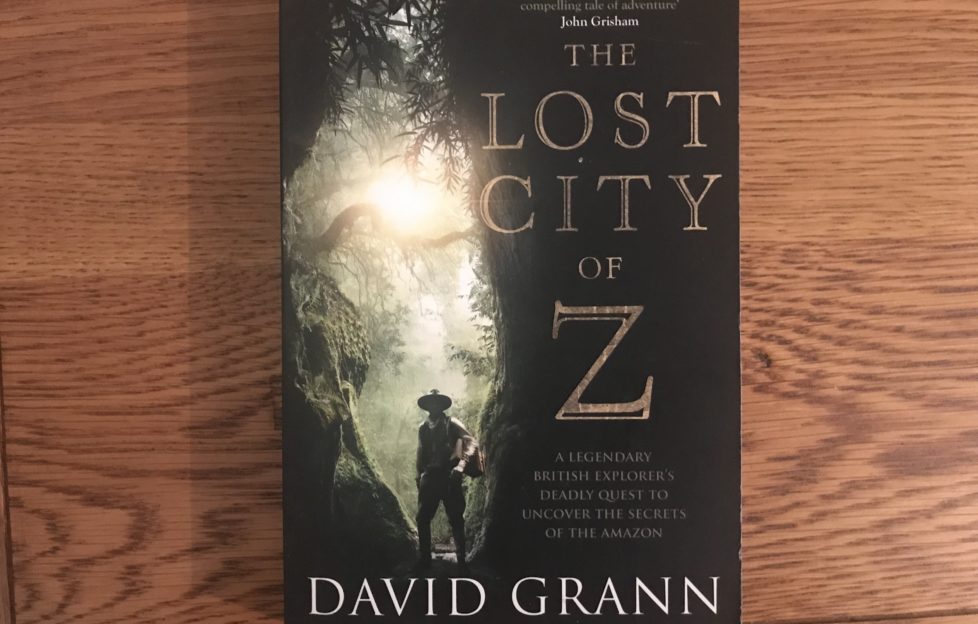 Photograph by Iain McDonald.
In "The Lost City Of Z", journalist and author David Grann takes us on an epic journey to one of the remotest places on Earth.
It's the Amazon. A scary place; dark, full of dangerous animals, angry locals, disease, and troublesome terrain. And that's just when Grann himself visited in the late 20th century.
British explorer Percy Fawcett disappeared there in 1925, on an expedition to find a hidden civilisation. Back then, it was practically another world.
Grann becomes obsessed with discovering the former soldier's fate, and takes us along for the ride.
And thanks to extracts from Fawcett's own surviving diaries, interviews with his family, contemporaneous accounts and historical documents, it's quite a ride.
But he also hopes to answer a question that has occupied generations: did Fawcett's "The Lost City Of Z" really exist? And did he finally find it?
If you're obsessed with explorers, like me, this book is an absolute must.
And not just for the — sometimes quite graphic — descriptions of the hardships endured by Fawcett and his companions on their expeditions.
What drove him to endanger his life?
The author's attempts to make sense of Fawcett as a person are also fascinating.
What drove him to endanger his life so often, and with so much enthusiasm?
For all intents and purposes, he didn't seek acclaim, fame or fortune. Indeed, his expeditions frequently left the family in debt — a state in which his wife and surviving child were left following his disappearance.
So if rumours of El Dorado's streets paved with gold were unlikely to have swayed him, just what was the attraction of "The Lost City Of Z"?
The book was recently adapted into a film, starring Charlie Hunnam and Robert Pattinson. Sadly, it fails to even scratch the surface of the man and his motivations.
If you want an insight into the uncompromising mind of an explorer, this is the place to find it.
For more of the team's book reviews, click here.