Fiction Sneak Peek: September 28, 2019 issue
---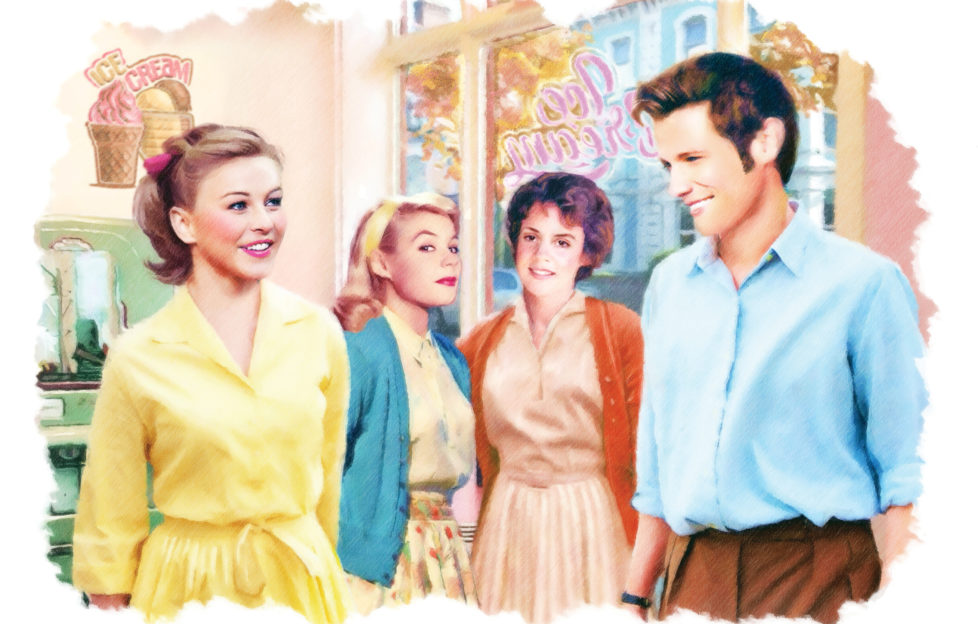 Illustration: Ruth Blair
Getting our sneak peek (and our issue) off to a musical start is "Fairground Attraction" by Eirin Thompson (and I defy you not now to be singing "It's got to be-e-e-e-e perfect . . .")
Our version is set in the 1950s, and features pals having a week at the seaside. Lovely.
"Life Through A Lens" is a thought-provoking story by Val Bonsall about how family albums tend only to show the good memories. Illustrated by Jim Dewar.
A tale of hope set in a hospital ward, "Visiting Time" by Irene Lebeter might sound a bit earnest, but it's a really lovely story. A very thoughtful writer, Irene is our Writer of the Week.
I want to point out, too, that Irene's first ever "Friend" story was chosen to represent the modern era in our 150th Fiction Special.
"Funny Girl" by Alison Carter offers a change of pace, as Tina takes to the stage in 1982.
In "Looking After Lilac Cottage" by Annie Harris, Sophie's looking after a cottage for the summer, with no idea that it comes with neighbour Steve as part of the package. Illustration: Michael Thomas.
"One September In France" by Katie Ashmore opens with John walking down the Rue Chanson.
It sounds like a calm scene, but he's shattered by PTSD, and feels as brittle as the autumn leaves in the illustration by Kirk Houston.
A splurge on something special is "The Blue Jacket" by Mhairi Grant – but what is it about this jacket that's caught Jen's eye, and why? Illustration by Sailesh Thakrar.
Series
Quality time is the theme in "Hold The Front Page", Eirin Thompson's newspaper-office-set series.
People acting oddly is the theme in Riverside, but who, and why? You won't want to miss the latest in our weekly soap by Glenda Young.
Serials
In "On Wings Of Hope" by Louise McIvor, it seems Rosie is fated to tend to waifs and strays. Illustration by Kirk Houston.
This week sees the final instalment of Katie Ashmore's dramatic serial "No Ocean Too Wide".
Annie reunites with her girls at last. What does the future hold for them now? Illustration: Ruth Blair.
That's it for the sneak peek this week. Are you looking forward to our next issue?
If you want to make sure it arrives, subscribe to the "Friend" today!