From Our Archives: Knitted Oven Glove
---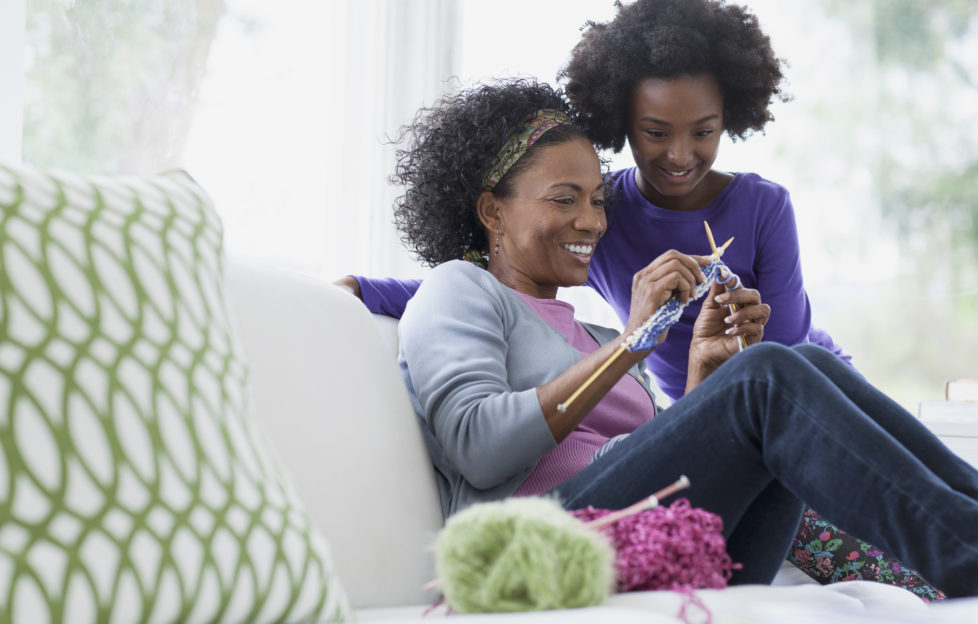 iStock.
It should come as no surprise that we like a good craft project at the "Friend". But a knitted oven glove?
Editor Angela was digging around in our Archives recently and came across this surprising pattern in our November 18, 1944 issue.
It certainly looks like it would be a fun pattern to tackle (though not for beginners). But how effective as an oven glove it would be seems . . . questionable.
Just in case you want to give it a try, here are the instructions:
---
Use any kind of soft knittable twine with four sock needles and a bone crochet hook.
Cast on 72 stitches on three needles, join into a ring and work round and round in K2.
P2 rib for 1½ to 2 inches.
Cast off, using the crochet hook to do this.
Now work 1 double-crochet into the inside half of each cast-off stitch all round, and continue working rounds of double-crochet, always working into the inside of the stitch on previous row to make a ridged effect.
When the glove is long enough to reach the finger-tips (about 16 rounds for average knitting twine), work a round of double-crochet into alternate stitches to shape the top.
Work another round in the same way.
Break thread, join the two edges neatly to close the gap, and secure thread firmly.
---
If you do attempt this pattern, please tweet us or message us on Facebook with a picture of your completed oven glove. And let us know how it performs!
For more great craft content, click here.
Want to browse some more of the gems we've found in our Archives over the years? Click the tag below.