Fiction Sneak Peek: October 5, 2019 issue
---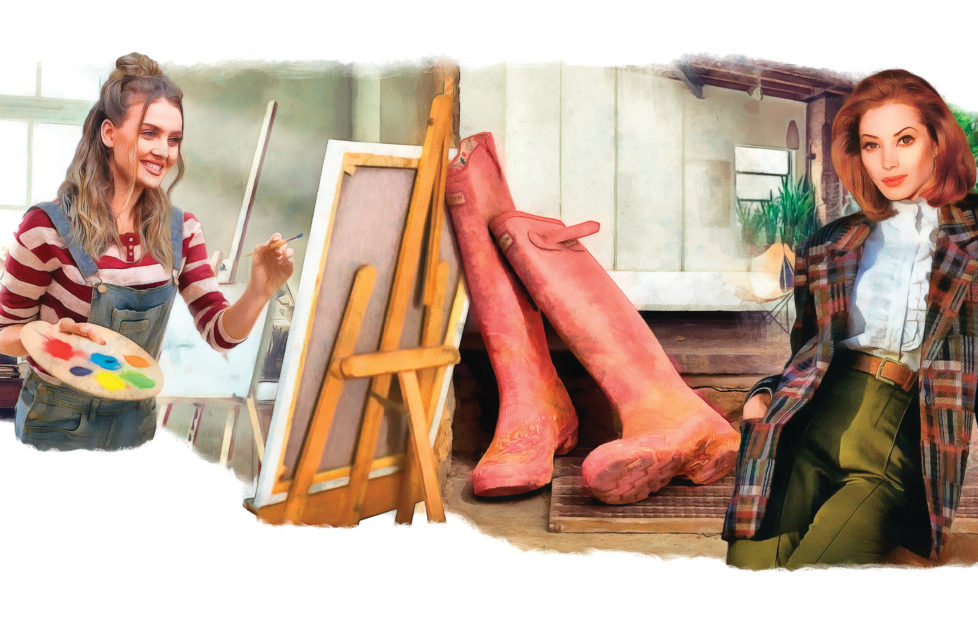 Illustration by Gerard Fay.
Today's fiction sneak peek gives you a little look into our October 5 issue, on sale October 1 . . .
It's quite hard to do justice to "Still Life" by Alison Carter in just one line.
Natasha is an aspiring portrait artist; her neighbour Carla would make a great subject. But life rarely dovetails like that, and yet it has a way of working out for the best.
Rosalind loves her Friday routine, so when someone seems determined to spoil it — uh oh. That's "A Creature Of Habit" by Eirin Thompson.
And a favourite routine colours "Missing Annabelle" by Esther Rackham, too, as Friday nights for Joyce and Will are about to change for ever. Illustrated by Sarah Holliday.
"When Worlds Collide" by Susan Sarapuk is a very poignant but ultimately positive story about loss. Susan's such a sensitive writer.
He's the best friend she ever had, and they meet again exactly when she needs him in "Looking Out For Adrian" by Teresa Ashby, illustrated by Ruth Blair.
We've had some nice comments about Tanino and Melina, Stefania Hartley's lovely Italian couple, and they're back to discuss "Something For Supper". Sounds so simple! Illustrated by Jim Dewar.
"Good Impressions" by Sally Trueman Dicken is set in 1914. Ambitious Gladys has her sights set on working somewhere better than the bookbinder's. But what will Father say about it? Illustrated by Ruth Blair.
And Sally's our Writer of the Week, by the way.
Series
In "Hold The Front Page", our fun series by Eirin Thompson, Leo gets some words of romantic advice from an unlikely quarter.
Carol and Anna are all of a lather over their new shampoo in "Riverside". Catch up with the latest in our weekly soap by Glenda Young.
Serials
A new serial begins this week: a thrilling smugglers' tale set in the 1800s. "The Wherryman's Daughter" is by Kitty-Lydia Dye, and beautifully illustrated by Mandy Dixon.
Krista needs help in "On Wings Of Hope" by Louise McIvor, illustrated by Kirk Houston.
If this fiction sneak peek has inspired you, why not take out a subscription to "The People's Friend"? That way you'll never miss another one of our fantastic stories and serials!