Craft Preview: October 12, 2019 issue
---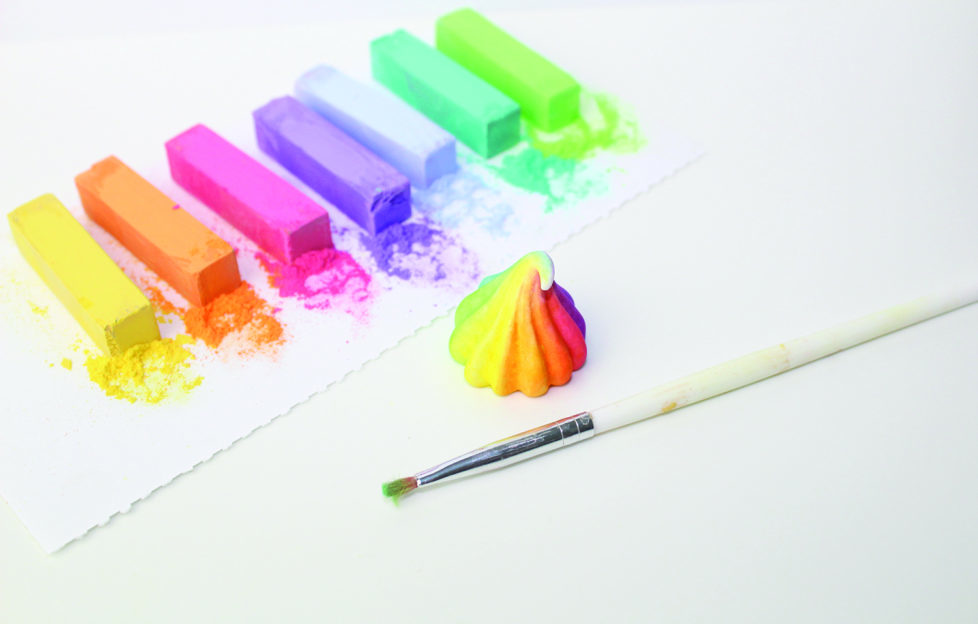 Photograph by GMC Publications.
In this week's craft preview, we look forward to a lovely little project based on cakes.
These fun pins are inspired by meringue kisses, which are worked in polymer clay.
We take you through the stages of creating these confections with step-by-step instructions.
Don't worry if you have never done anything like this before — we include information on how to bake the clay, too.
As well as polymer clay, you will need pastels in rainbow colours, acrylic paint and pin backs.
You can also use glitter and gloss varnish for an extra-special finish.
Other than that, you need a sculpting tool and some brushes, all readily available in craft and art shops.
These colourful brooches are featured in the book, "Miniature Cake Creations" by Maive Ferrando, which is published by GMC Publications.
It is full of similar cake-inspired makes.
So if you are looking for something fun to make, this is ideal!
For more interesting and entertaining projects from "The People's Friend", click here.
Don't just stop at the craft preview, pick up a copy of the magazine!
It's available from all good stockists, or you could take out subscription. Find more details on this by clicking here.