Fiction Sneak Peek: October 12, 2019 issue
---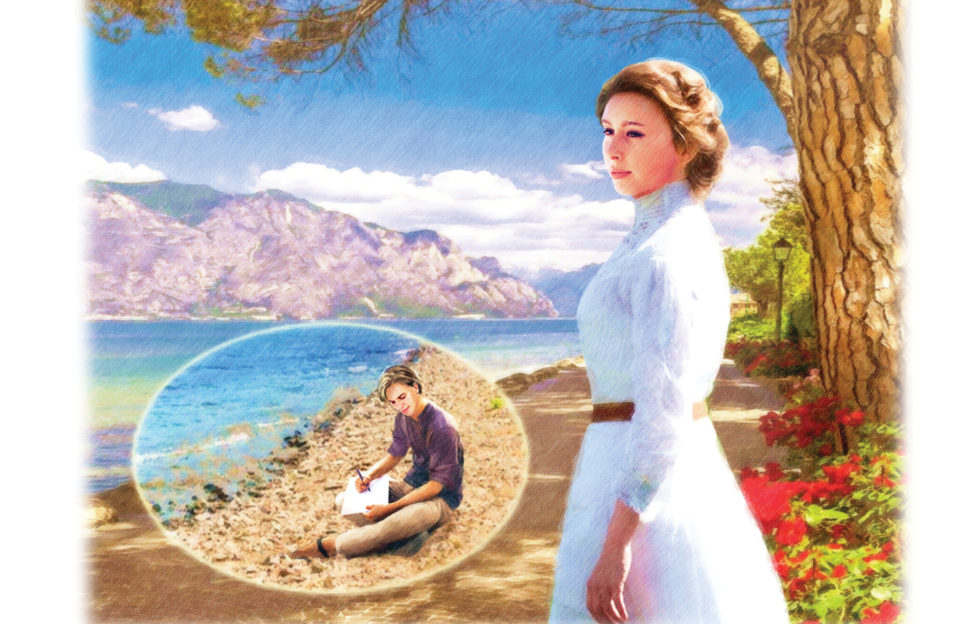 Illustration by Ruth Blair.
Welcome to our sneak peek at the fabulous fiction in our October 12, 2o19 issue.
"In The Gardens Of Riva" by Rebecca Holmes is our first story, and we've already had an email about it from a subscriber:
My copy of the 'Friend' arrived today and I have really enjoyed 'In The Gardens of Riva' – such a clever multi-generational story.
Next up is a story that has charmed us all.
Helen Yendall's "Tangled Up" is about a single dad coping with his daughter's hair. It's illustrated by Kirk Houston, who is this week's Illustrator Of The Week.
It's conkers time in "Love Conquers All", which features a boy doing his best to be good at this age-old game . . . with a little help from Mum. Carol Hathorne's story is set in the 1940s.
We cross the Atlantic for Eirin Thompson's story "Fairytale Of New York", where Aimee is sure Andy's going to propose . . .
Glyn and Chrissie are back to solve the mystery of a missing garment in "Cloaked In Mystery" by Val Bonsall. Illustrated by Philip Crabb.
Prison is an unusual setting for Alyson Hilbourne's thoughtful story "More Than Words", illustrated by Sarah Holliday.
In "Going Green" by Jacqui Cooper, young Milla lectures her grandma about saving the planet. But is that fair? Illustrated by Martin Baines.
Serials
"The Wherryman's Daughter" by Kitty-Lydia Dye is a thrilling smuggling tale set in Norfolk. This week, Charity suspects someone else knows her secret. Illustration: Mandy Dixon.
It's the final instalment of "On Wings Of Hope" by Louise McIvor, illustrated by Kirk Houston. Will the legend of the Ghost Owl be proven true?
Series
Romance is in the "Gazette" office air in "Hold The Front Page" by Eirin Thompson.
And it's all about that darned shampoo in "Riverside", our unmissable weekly soap by Glenda Young.
Don't just stop at the sneak peek! Head out to your local stockist to buy your copy of the "Friend", or click here to take out a subscription and have them all sent straight to your door!