Great British Bake Off: Festival Week
---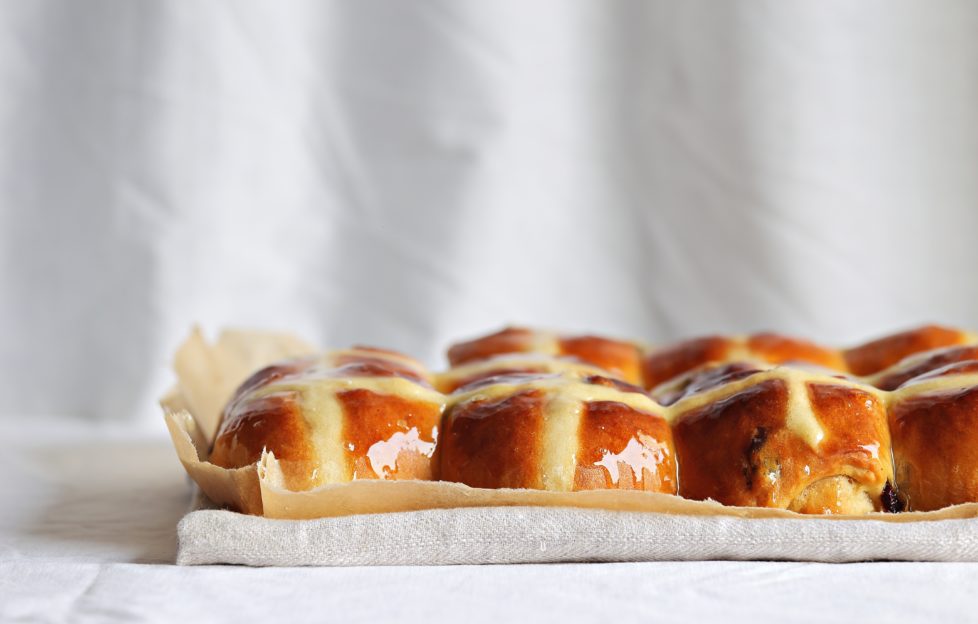 iStock.
I couldn't have been alone in worrying that the Great British Bake Off's "Festival Week" would see contestants recreating Glastonbury classics (flat lager, cold sausage rolls, etc).
Thankfully, it turned out they were to be tasked with creating buns and cakes inspired by celebrations from around the world.
The Signature challenge called for  24 "festival buns", and plenty of innuendo.
Cover your ears – and maybe your eyes too! ?? #GBBO pic.twitter.com/v1LMWS9ZNf

— British Bake Off (@BritishBakeOff) October 8, 2019
While no fewer than three of the bakers went for a variation of hot cross bun, there was also an international element to proceedings, with David opting to bake Kozunak Plaits (from Bulgaria), Rosie for Finnish Semlor, and Henry heading to Sweden for his Kardemummabullar.
Steph's Zest And Spice Hot Cross Buns With Spiced Glaze brought the first Hollywood handshake of the evening, but Henry's Swedish sweet surprisingly brought another. He was . . . surprised.
SHUT UP! ? #GBBO pic.twitter.com/RaOb7PeU6d

— British Bake Off (@BritishBakeOff) October 8, 2019
The technical challenge
Next in the oven for the bakers (or the fryer, in this case) was a set of 12 Sicilian casatelle.
A little less obscure than last week's challenge, but still not quite an arctic roll.
The danger with this one, Paul warned, was that over-filling would cause the casatelle to split in the fryer.
Lucy, frazzled from marking 150 exam papers and writing 150 report cards that week, fell foul of just that, coming last.
Henry rose to the top for the first time, despite slinging insults at the judges. Or maybe because of it?
The showstopper
And then came the showstopper, and the realisation that I'd spoken too soon about the challenges getting less obscure.
Line up, everyone, and commence your Kek Lapis Sarawak.
I think the blogger for the Guardian summed it up best when he said the following:
This layered cake hails from Malaysia, and is traditionally served on special occasions.
The complex patterns in the cake would require a number of layers, all grilled to perfection before being expertly assembled into an intricate pattern.
Rosie took to the task with a toolkit fashioned by her father, while the international influence continued with Michael's Jamaica-inspired offering.
David went more for modern art than moreish snack, while Henry plumped for a "Presentation Box" pattern.
And it landed him the Star Baker title for the first time, stopping the Steph juggernaut in its tracks.
Michael was the contestant invited to get out of the kitchen, with even presenter Sandi visibly choked up about the decision.
Consistently towards the bottom of the pile, it was probably a fair result this week. Finally.
The bakes
This week, the bakers took on:
For more on the Great British Bake Off, click the tag below.