Do You Know The Signs Of Malnutrition?
---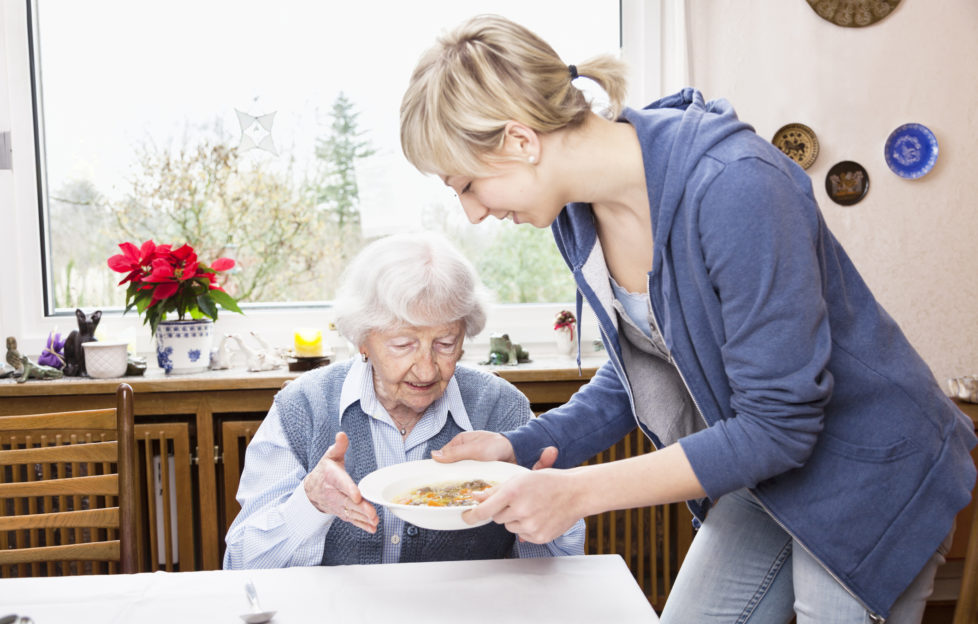 iStock.
This week is UK Malnutrition Awareness Week.
New research from the Malnutrition Task Force shows that three quarters of British adults wrongly believe it is typical to become thin and frail in later life.
Unfortunately, this means people can miss the warning signs of malnutrition in older relatives, friends and neighbours.
Dr Trevor Smith is President of the British Association for Parenteral and Enteral Nutrition (BAPEN).
"This overwhelming public misconception that it is normal to become thin and frail as you age is extremely damaging.
"It is simply not true that it is normal to lose weight as you age. But if people believe it is, then they are not going to be looking out for the signs of someone being at risk of malnutrition.
"This will mean that people will 'slip the net' and miss the opportunity to seek timely advice or support that may be needed."
"Issues around older people, appetite and weight loss are so often misunderstood," Dianne Jeffrey, Chair of the Malnutrition Task Force, says.
"We desperately need to get the message across that it is not normal to lose your weight, or lose your appetite as you age."
It's Important To Be Vigilant
"It's so important to be vigilant. So look out for the subtle tell-tale signs such as loose rings, dentures and clothes, and a lack of interest in food.
"Alarm bells should be ringing if we see the people we care about lose significant amounts of weight.
"There are ways and means to start conversations with people who may be vulnerable. Even just paying more attention to others in the midst of our busy lives would be a great place to start.
"We also need to make sure that public health messages around what constitutes a 'healthy' diet are more nuanced.
"Currently, older people who may be vulnerable to malnutrition do not necessarily recognise that high-calorie, high-fat foods and carbohydrates can be the right choices."
UK Malnutrition Awareness Week is run by BAPEN and the Malnutrition Task Force. It aims to raise awareness of the scale of the problem of malnutrition in the UK.
The two organisations are calling for members of the public to:
Signs To Look Out For
Malnutrition can lead to ill health, by increasing a patient's vulnerability to disease.
It is therefore crucial to recognise and act upon the signs of malnutrition. The most common symptoms are a loss of appetite and weight loss, which might be identified from clothes, rings, jewellery and dentures becoming loose.
Other potential signs of malnutrition include:
Tiredness or loss of energy
Reduced ability to perform normal tasks
Reduced physical performance — for example, not being able to walk as far or as fast as usual
Altered mood, lethargy and depression
Poor concentration
Signs and symptoms may be physical — for instance, dry skin and hair, brittle nails or sores around the mouth.
They can also be psychological, however, including increased irritability and altered mood or depression.
Worsening night vision and joint pain are signs of lack of vitamins and minerals, which is also connected to malnutrition.
For more health advice from the "Friend", click here.