Enjoy Our Christmas Cookbook . . . With Some Cake!
---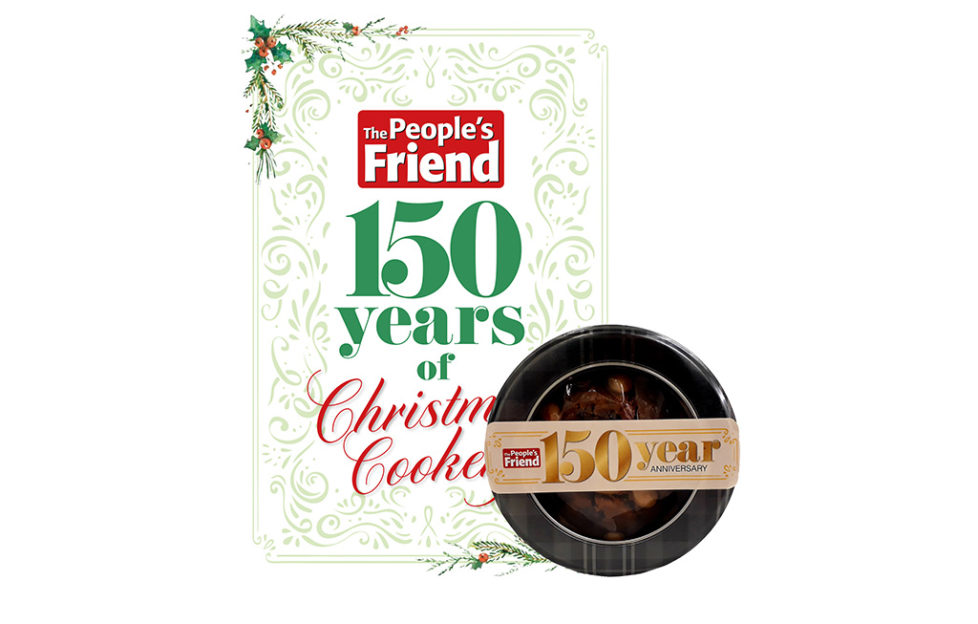 Image by DC Thomson Ltd.
Have you picked up your copy of our new cookbook yet?
If you haven't quite found the time yet, we have some good news!
You can now enjoy a tin of delicious, rich, handmade Dundee cake for just £5 when you order "150 Years Of Christmas Cookery" from the DC Thomson Shop.
Packed with more than 300 recipes from years gone by, our book would make a great present not only for someone who loves cooking, but also for someone who loves history.
More than just recipes
Where else can you take such a detailed glimpse back into a wartime kitchen, or a Victorian parlour?
"150 Years Of Christmas Cookery" also includes kitchen hints and tips — including on how to make your rations go further! — and vintage adverts from the pages of "The People's Friend" through the years.
Take a look at Editor Angela, Iain and Lisa talking about it on a recent Facebook Live broadcast:
The first "domestic economy" editor in the "Friend" had this to say about her role:
"It will be a part of my duty to notice what is going on in the world, and to keep my readers au fait in regard to everything, whether new or old, that may conduce to the wellbeing of the household."
While some of the recipes here may not be quite as conducive to household wellbeing as they once were (times and acceptable ingredients change, after all!), they're guaranteed to interest and entertain regardless.
Click here to read more about our anniversary cookbook.
Click here to see more recipes from "The People's Friend".