Fiction Sneak Peek: November 16, 2019 issue
---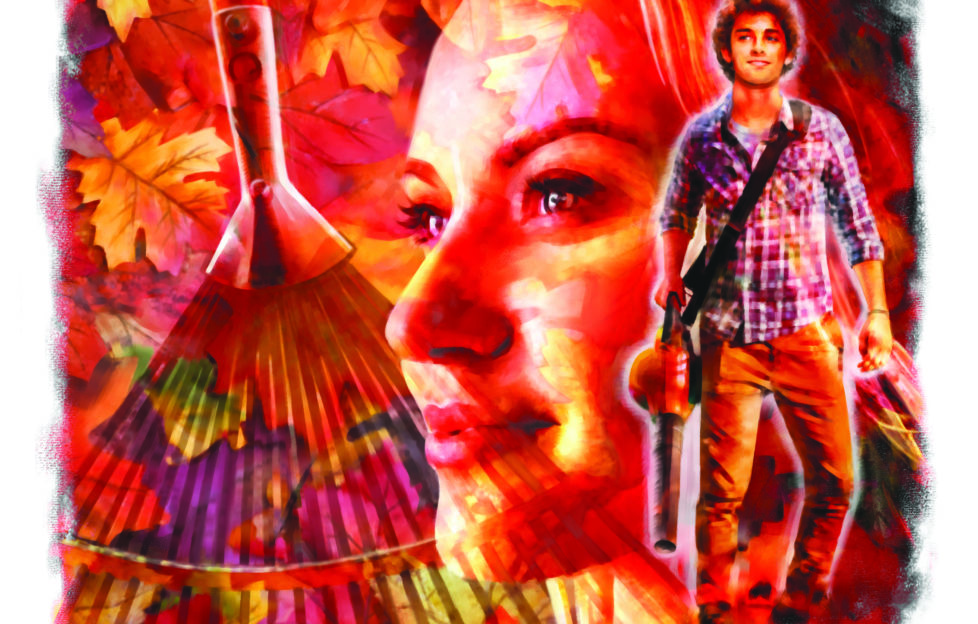 Illustration by Kirk Houston.
We start this fiction sneak peek with a line:
"No one can tell what life is going to blow across your path . . ."
It's the thought-provoking write-up for "Leaves In The Wind" by Teresa Ashby, the opener in our November 16 issue.
Daisy's trying to keep her balance in more ways than one in "In Tandem" by Vanda Inman, who joins Lucy as Writer of the Week.
Annie Harris wrote the next story, "Random Acts", specially for International Kindness Day, Wednesday 13th November.
It's when people around the world perform random acts of kindness. It seems a shame they have to declare a special day for that, but the story shows the impact such a gesture can have. Illustration: Jim Dewar.
If you've ever owned a dog, "The Dog Days" will hit you right in the heart. Della Galton writes super-sensitively here. Illustrated by Jim Dewar.
Here's one for fans of cosy crime stories. "The Body In the Summerhouse" is by Katie Ashmore. And that title is your first clue!
"A Matter Of Commitment" by Stefania Hartley sees Don Pericle wondering how they can plan a wedding when the groom doesn't know a thing about it. Illustration by Helen Welsh.
When a family gets together, it can be hard to make yourself heard. Mum has a bright idea about that, but daughter Jodie thinks actions speak louder than words in "Like Mother, Like Daughter" by Eirin Thompson, illustrated by Sarah Holliday.
Serials
Ah-ha! The final instalment of "The Mystery Of Merrin Moor" by Lynn Love. You'll have been waiting for that with great anticipation. Illustration by David Young.
And we're close to the end of "There's Always Tomorrow" by Mark Neilson, too. This week, Helen and Larry have become close confidantes. Illustration by Sailesh Thakrar.
Series
Cheating? Who's cheating? It's kicking off at quiz night in "Hold The Front Page" by Eirin Thompson.
And talking of cheating, surely not Dave on Susan? Read all about it in "Riverside", our weekly soap by Glenda Young.
If you've enjoyed this sneak peek, now's the time to take out a subscription. With Christmas just around the corner, it would also make the perfect gift!