A Helping Hand: Children In Need 2019
---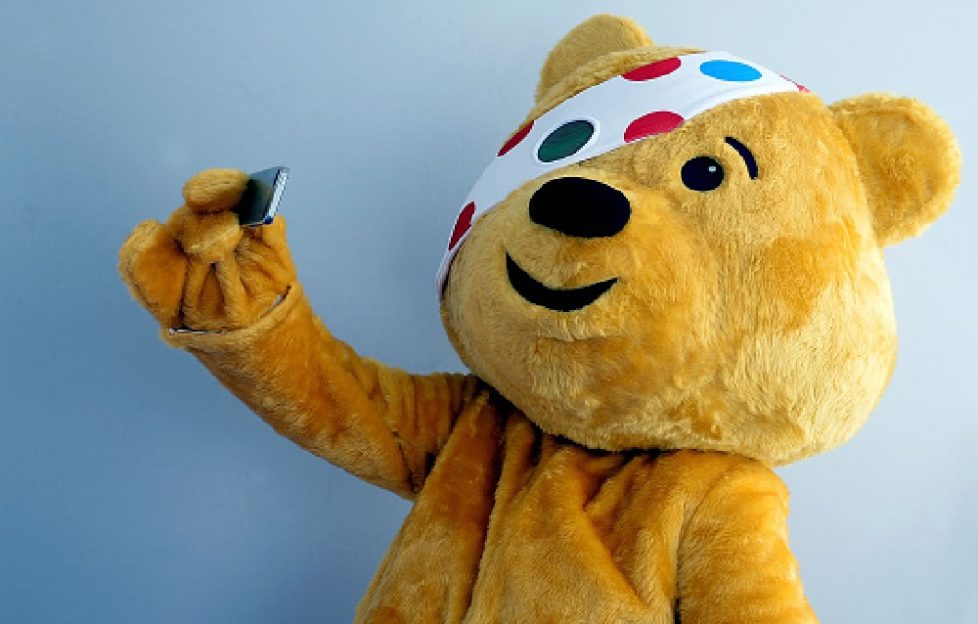 Getty Images.
Today marks the 92nd year of the BBC's annual Children In Need appeal.
The appeal funds projects across the UK which aim to ensure disadvantaged children have a safe, happy and secure childhood, and that they fulfil their full potential.
Some of the initiatives which currently receive funding include Brighter Opportunities for Special People, which organises events for children with complex disabilities and life-limiting illnesses to learn new skills in a fun way, the Blackpool Carers Centre, a place for young carers to wind down, and The Hamlet, which supports children with complex health needs.
All in all, Children in Need currently supports upwards of 3,000 UK charities and projects.
Last year, the annual Friday night televised appeal raised a record-breaking £50.6 billion.
To help raise funds this year, actors including Helena Bonham Carter, Olivia Colman, Jodie Whittaker, David Tennant and Suranne Jones have recorded an album of their favourite songs, which is out now.
The Evolution of Children in Need
The first ever Children in Need appeal in 1927 consisted of a radio broadcast which raised over £1,300.
1955 marked the first televised appeal, laying the foundation for the current ongoing tradition.
The format we know and love today first appeared in 1980. This was the first year of the charity's telethon, and it raised £1 million.
Pudsey Bear was born in 1985, created and designed by the BBC.
In 1997, the Children In Need single, "Perfect Day", featuring Elton John, David Bowie, Elton John, Tom Jones and more, reached number one in the UK singles charts.
2019 will be the first year Children in Need will release an entire album recorded by a variety of TV stars, expanding on the regular yearly single.
The 2019 event
Tonight's live broadcast begins at 7:30pm on BBC One. Presenters include Tess Daly, Graham Norton, Ade Adepitan, Mel Giedroyc, and Marvin and Rochelle Humes.
To donate to the appeal, click here.
To read more about how the "Friend" supports charities around the world, click here.
For more from "The People's Friend", click here.