Knitting Preview: November 23, 2019 issue
---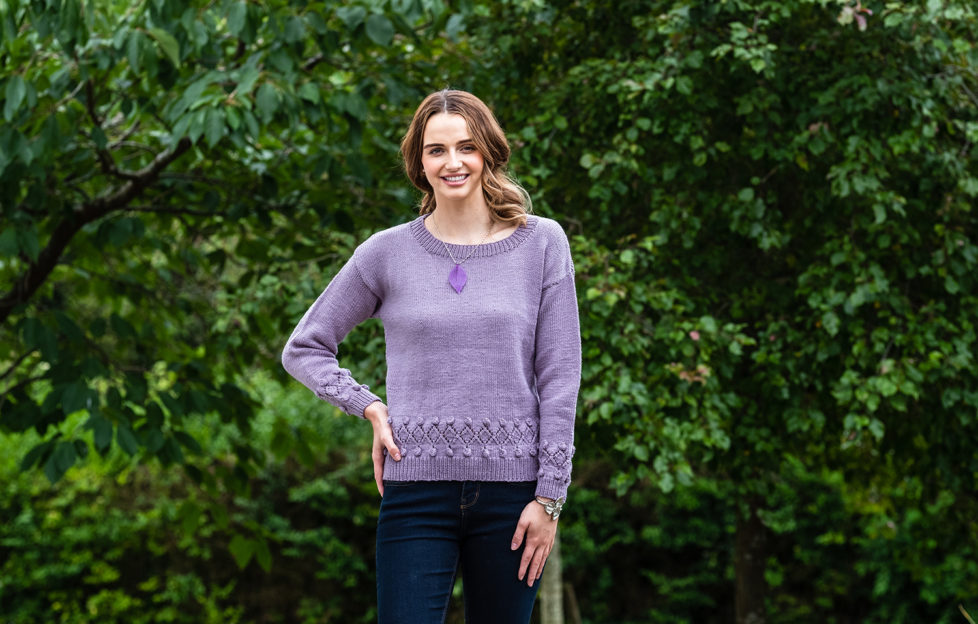 Photograph by Ally Stuart.
Welcome to this week's knitting preview. We've chosen a real timeless classic for you in our next issue . . .
Our round-necked top has a diamond and bobble border. It's worked in eight sizes, ranging from 81 cm (32 ins) to 132 cm (50 ins), and we recommend you knit your usual size.
If you have never worked a bobble or lace pattern before, don't worry, there are no tricky stitches. The body of the top is worked in straight-forward stocking-stitch.
It should work up in no time, and the drop shoulder means there is no armhole shaping.
We have chosen a lovely yarn for this design, Rio Design Essentials Merino DK, a soft but hardwearing 100% wool yarn. The shade featured is Mauve (20) but there are 47 colours in the range so if you don't fancy Mauve there are plenty more.
You can view the range and buy direct from www.woolwarehouse.co.uk
We are sure you will love this timeless design so much, you might want to more than one!
If this knitting preview has encouraged you to pick up your needles again, remember we have patterns in every issue.
Subscribe today at the DC Thomson Shop.
To take a look at our Craft pages for more creative inspiration, click here.