Features Sneak Peek: November 23, 2019
---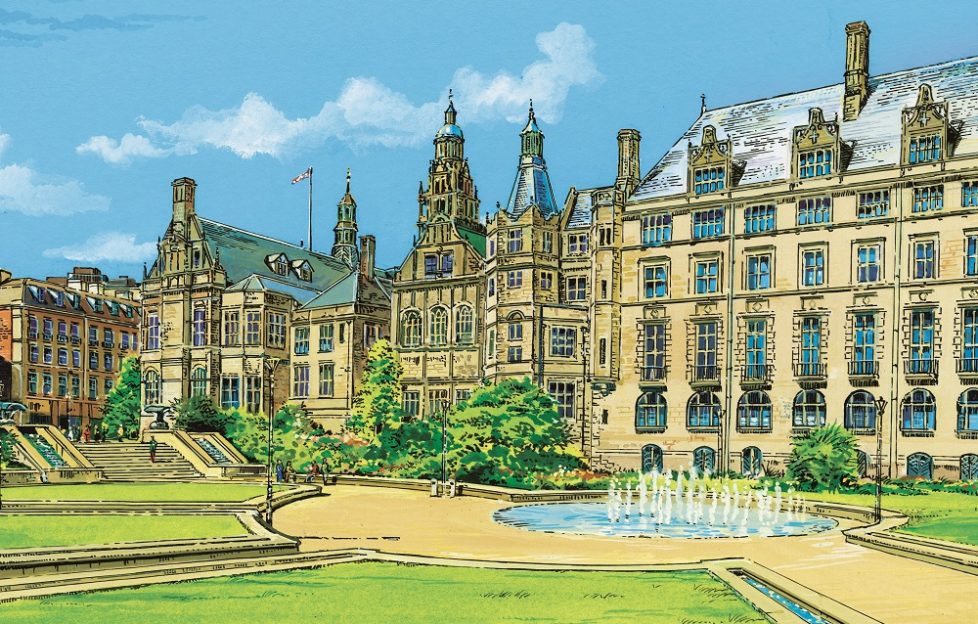 Illustration by DC Thomson Ltd.
This week's features sneak peek kicks off in the UK's "steel city", Sheffield.
Did you know there are more trees per person than any other European city in Sheffield? Neil McAllister runs us through the various little known trivia, as well as the fascinating history, surrounding this industrial city.
From the Peak District National Park to the National Videogame Museum to one of the largest winter gardens in the UK, there is no shortage of sites to see in Sheffield. However, Neil also reminds us to remember to look down when sightseeing in Sheffield. Sheffield's "walk of fame" showcases the variety of talent that has some out of this city, including athlete Jessica Ennis and comedian Michael Palin.
Pick up this week's issue to read Neil's full excursion around this notable city tucked away in South Yorkshire.
Meet the woman who transformed floristry
Writer Deborah Siepmann recounts the career of Constance Spry, who is said to have shaped the floristry scene of the mid twentieth century. Spry proved that florists needn't spend extravagant amounts of money to create elegant floral displays.
Deborah walks us through the life and times of Ms Spry, exploring what inspired her iconic career. The stunning photos which accompany this show off Spry's gorgeous floristry.
"Hounds for Heroes" inspiration
Founder of the "Hounds for Heroes" charity Allen Parton speaks to Ann Evans about the inspiration for his life changing charity. "Hounds for Heroes" provides members of the UK Armed Forces and Emergency Services who have been injured or disabled with specially trained assistance dogs.
Founded in 1991, the charity's latest report states they have delivered more than 52 dog years of dog training!
Winter gardening
It might be cold outside, but Alexandra Campbell finds a way around gardening in freezing temperatures by turning to indoor plants. Indoor plants are both aesthetic additions to your home and have benefits for your wellbeing.
Read all about how to keep the perfect houseplants in this week's "Notes from my garden".
Spice up your midweek menu
Looking for a twist on your regular midweek meals? This week's recipes include a variety of easy yet tasty international dishes.
Our favourite this week is the Beef and Pepper Vermicelli Noodles. This quick, unique dish makes for the perfect flavoursome meal any night of the week.
Also in this week's recipes, a vegan twist on Spaghetti Bolognese, SPAM and Sauerkraut Stew and more!
Elsewhere in this issue, we meet the 75 year old giving Bear Grylls a run for his money. Plus, we give you six good reasons to eat butternut squash and our consumer expert Sarah Jagger gives us some Christmas tips.
See you here next week for another sneak peek!