Features Sneak Peek: November 30, 2019
---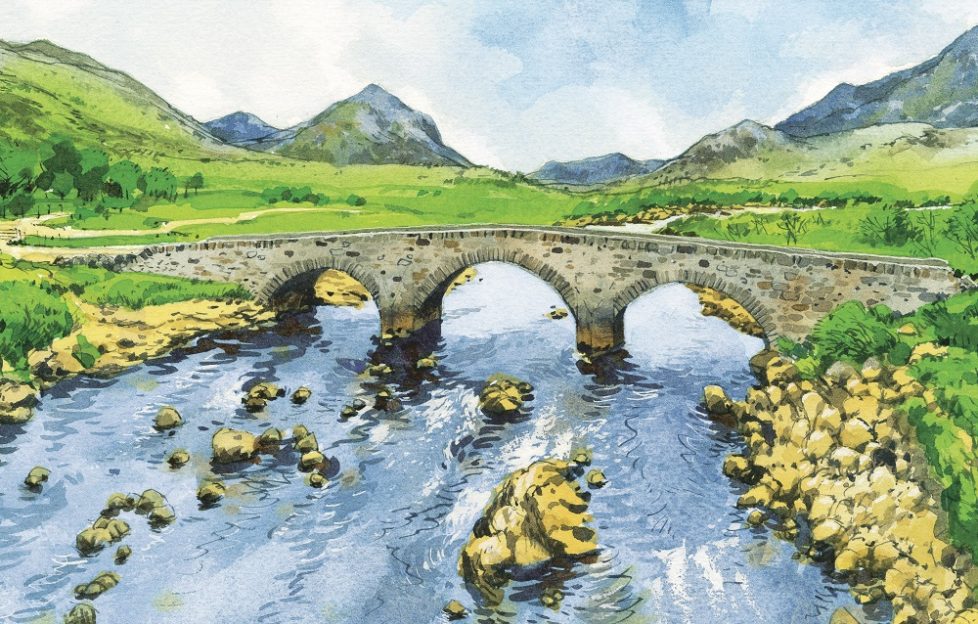 Illustration by DC Thomson Ltd.
This week's sneak peek kicks off in the Inner Hebrides of Scotland, on the stunning Isle of Skye.
Willie Shand takes us on a tour of the island, visiting the landmarks to the Jacobites in the run up to their defeat by the Duke Of Cumberland at the Battle Of Culloden.
Pick up this week's issue for an insight into the role of Bonnie Prince Charlie and other major players in this key point in Scottish history.
Up and coming crochet star
Lisa from the Features team recently chatted to eleven-year-old crochet prodigy Jonah Larson.
He told her all about his love for the craft, and how he is using it to help those less fortunate than himself.
Read all about Jonah's incredible fundraising through crochet and his new book, "Hello, Crochet Friends!"
Behind the scenes of "The Repair Shop"
Just ahead of the show's Christmas special, "The Repair Shop" frontman Jay Blades tells Dawn Geddes about the origins of the BBC series, and why it is such a hit.
Take a peek behind the scenes of the show that is continuing to attract 2.5 million viewers every episode.
Going further for the planet
Writer Bill Gibb meets the woman who started a recycling centre at the end of her driveway.
Dissatisfied with their local area's recycling system, Hannah Iwanejko and her husband decided to take matters into their own hands.
Read about how the couple's recycling initiative is making their community greener.
Delightful Desserts
This week, we have a variety of unique desserts for you to add to your Christmas day menu.
We have our hearts set on this Pink Gin and Blackcurrant Panna Cotta. It could certainly give Christmas pudding a run for its money.
In this week's recipes, we also have a delicious Arctic Coffee Cheesecake, Mini Berry Pavlovas and more.
Elsewhere in this issue, Sarah Merker lets us in on the secret of a perfect scone; photographer Michel Rawicki shares stunning photographs from his book, "Polar Bears: A Life Under Threat"; we go behind the scenes of Britain in Bloom, and much more!
See you here next week for another sneak peek!
Subscribe to "The People's Friend" right now and make sure you never miss another issue!