This Month's Top Tweets (According To The "Friend")
---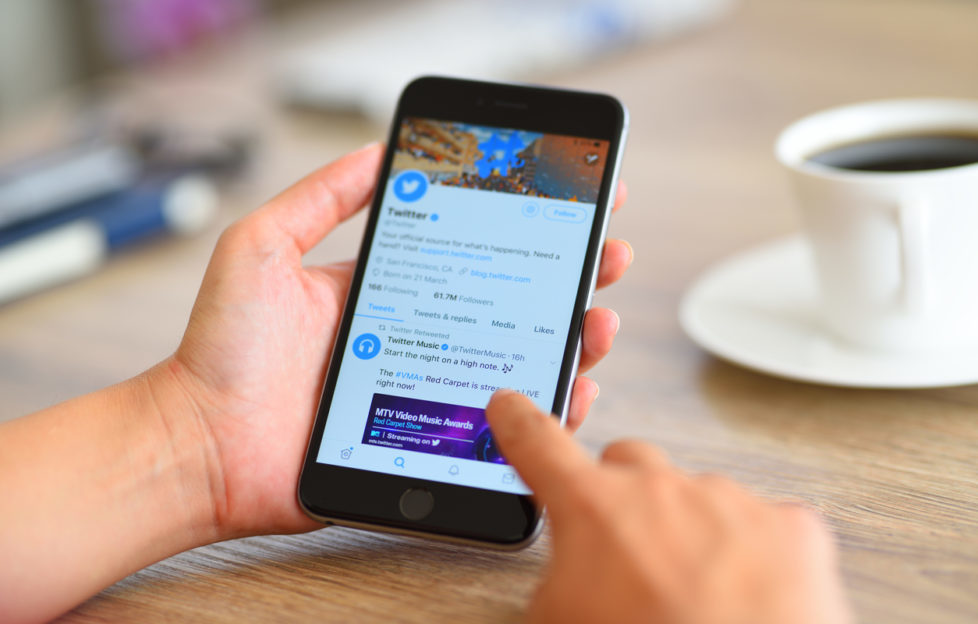 iStock.
Every so often, we like to bring you some of the top tweets we uncover over on our Twitter feed.
These aren't necessarily ours, or even from our followers — just some gems that have caught our attention or made us laugh recently.
Take a look at our picks below. 
Here to hear
---
This is the moment a deaf baby girl hears her mother's voice ? ? pic.twitter.com/f1boJFjyFO

— BBC World Service (@bbcworldservice) December 12, 2019
This one, about a little girl's reaction when her hearing aids are turned on in the morning, caught the eye (or ear?) of Features Ed Alex.
Those are some contented noises!
A little history
---
Pullar's Dye Works employed James Ferguson, aka Nisbet Noble, (as a clerk), and David Mitchell Smith (as a timekeeper), between 1870 and 1900. Two well-known working-class Scottish poets and contributors to @TheFriendMag! @PistonPen @LiteraryBonds https://t.co/22i6TpDu48

— Charlotte Lauder (@checkpointchaz) December 10, 2019
This one is from friend of the "Friend" Charlotte Lauder, who has guested with Angela on the radio and spoken at some of our 150th anniversary events this year.
Charlotte's PhD research into Scottish magazines means she always has an interesting historical titbit to share.
Here, she makes a connection between a Perth-based cleaners and some early contributors to our magazine.
And a lovely(?) drink
---
THE PEOPLE'S FRIEND was founded in 1869. Here is the front page of the newspaper from June 24, 1907 for #FriendlyArchives. I would also like to have an amusing adventure at an Irish fair…. pic.twitter.com/DnsiWObqKo

— Falkirk Archives (@FalkirkArchives) November 25, 2019
Just what on earth is "Dr Tibbles' Vi-Cocoa"? 
This vintage "Friend" front page from 1907 doesn't really say . . . and despite the fabulous illustration, there's not many of us in the office would take a chance drinking it!
This image was shared by Falkirk Archives.
A democratic right to exercise
---
Office dog Spud knows how to work a photo op ?? #DogsAtPollingStations pic.twitter.com/AqXJFoulHh

— Dogs Trust ?? (@DogsTrust) December 12, 2019
Literally the best thing to come out of this latest UK general election.
Take a look at #dogsatpollingstations. We guarantee that you won't be disappointed!
Finally . . . okay, so this one's cheating
---
That's Angela and Shirley ready for this evening's #PPASMA19 ceremony! Wish us good luck and use the #PPASMA19 hashtag! pic.twitter.com/8EAOTxc9in

— The People's Friend (@TheFriendMag) November 28, 2019
We like to think this is how Editor Angela and Fiction Ed Shirley made their entrance to the PPA Scotland Awards!
That's it from us! We'll bring you more top tweets next month!
Remember to follow "The People's Friend" on Twitter, here.
You'll also find us on Facebook and Pinterest.
For more from the team, read our blog.