Have A Happy New Year's Day With Haggis Palmiers
---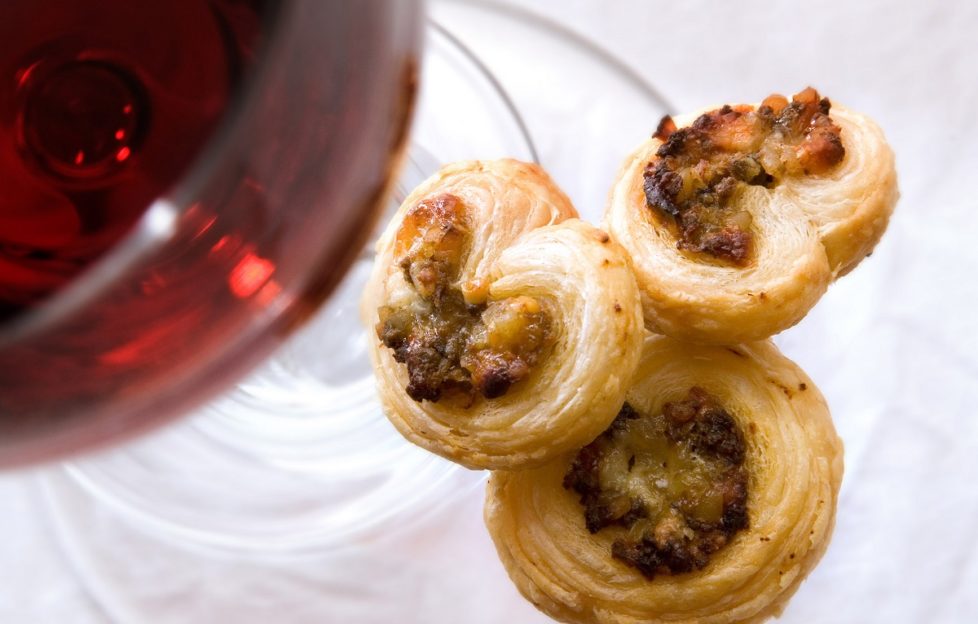 Photograph courtesy of Dean's Of Huntly Ltd.
Instructions
A little flour, for dusting
250 g (9 oz) ready-made puff pastry
1-2 tbs (or to taste) HP sauce (or other savoury sauce)
100 g (3½ oz) cooked haggis
25 g (1 oz) Parmesan cheese, grated finely
25 g (1 oz) mature Cheddar, grated finely
Recipe courtesy of Dean's of Huntly Ltd.
With Hogmanay's strong Robert Burns connections, it seems suitable to whip up these Haggis Palmiers on New Year's Day.
They could be a delicious snack, or something to serve when you invite your friends round for the first dinner party of 2020.
Method:
Pre-heat the oven to 220 deg. C., 425 deg. F., Gas Mark 7.
Lightly flour a clean surface and roll out the pastry thinly into a long strip about 8 cm (3¼ in) wide. Using a palette knife, spread a very thin layer of HP sauce over the pastry.
Sprinkle over the haggis and cheeses.
Fold one side of the pastry into the centre of the strip lengthways then fold the other side into the centre too, so that the edges meet down the middle. Dampen the pastry along one of the seams before bringing one long edge over on top of the other – press down gently.
Using a very sharp knife, cut the roll into 1 cm (½ in) slices. Lay the slices cut side up on baking trays. Place in the pre-heated oven for 12 minutes or until risen and golden.
Remove the haggis palmiers from the oven and leave to cool slightly on a wire rack.
For more great recipes from the "Friend", click here.
Have you heard about our fantastic "150 Years Of Christmas Cookery" book? There's some great recipes in there — and some quite quirky ones, too!