The Interview: Speaking With Paul Carrack
---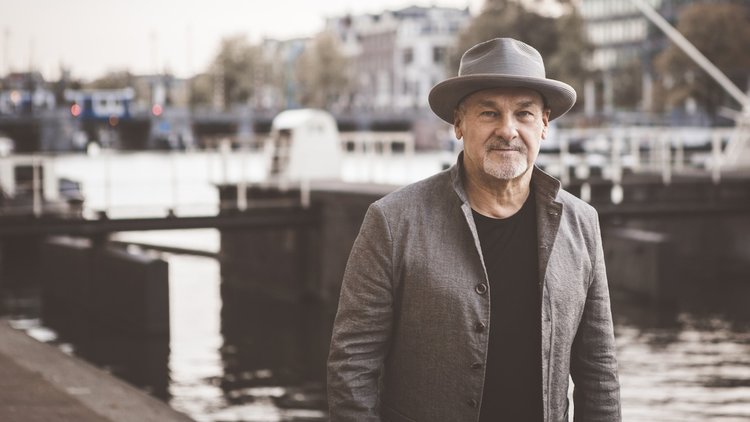 Image courtesy of www.paulcarrack.net.
I get to interview a lot of interesting people in this job.
Over the years, I've found that interviewees come in all shapes and sizes. Some are well aware of their own celebrity, whilst some are unchanged by all the glitz and glamour and remain very human.
As you — the readers — have told us many times, you're not interested in celebrities. At least, not some of these modern celebrities who are famous for being notorious.
We live in an age where you can achieve fame in a number of ways that you never could before. And probably shouldn't be able to . . .
Paul Carrack is one person whose fame has come to him through hard work. Years of it.
Paul was a member of Mike and the Mechanics and Squeeze, and has been a session musician for Eric Clapton, as well as writing tunes for his own bands and other people.
Down the mines
On his website, there's a story about how Paul went down the local coal mines as a boy.
The visit is supposed to have spurred on his decision to learn to play guitar, when he realised that music might be his only chance to get away from a life spent underground.
Paul admitted to me that while it sounds like a drastic wake-up call, the truth is that he was already well on the road to a musical life. He'd been gigging with bands already, and all it did was push his ambition into overdrive.
When we knew Paul was available to interviews we had to speak to him.
Both Editor Angela and Yvonne from the Features team are big fans, and have seen him perform live.
Phil Collins once said his voice was so wonderful that he could sing the phone book and make it sound good.
Hats
He also spoke to us a wee bit about his collection of hats. Paul was doing well with the beanie, as worn in the video above, for many years.
However, fans will notice that a while ago he ditched it in favour of a more classic Trilby style headpiece. He described the beanie as a "bit gangster", and he started to feel a bit self-conscious in it.
It's great to see people in hats again, isn't it? My wife always says that when we watch old films; people dressed with a touch of class back in the day.
Just another reason that Paul's a class act.
Hard graft
I can honestly say that, just like David Suchet a few weeks ago, Paul is an icon who didn't disappoint. 
He achieved his success through graft, and he's still humble about the luck and support he's had to get there.
To me, that kind of awareness, perseverance and work ethic makes him a true celebrity.
Read my interview with him in the January 4 issue of "The People's Friend".
Paul is also on tour in early 2020. See all the dates on his website.