Features Ed On Tour: In London Town
---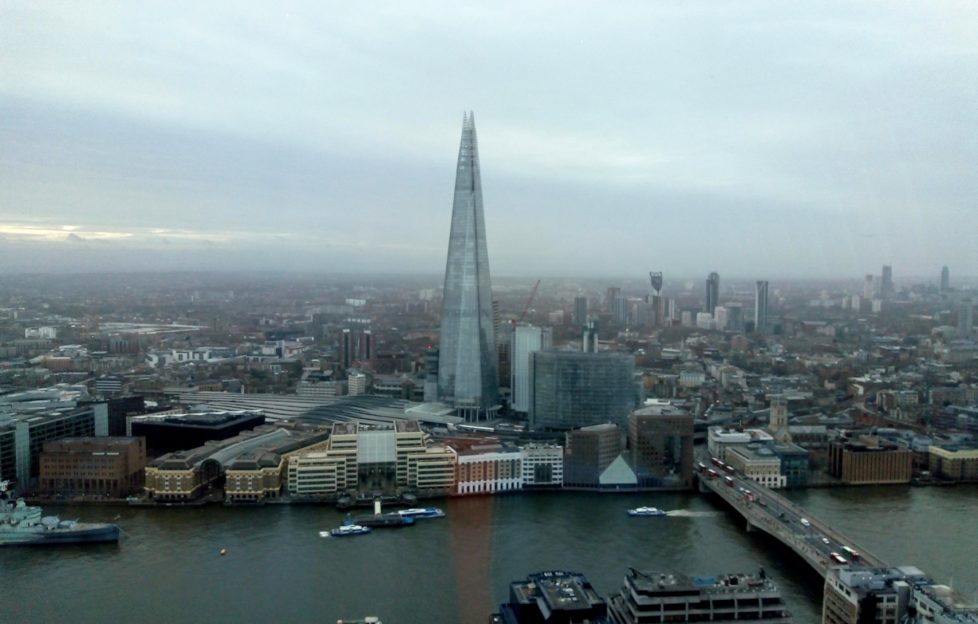 Photograph by Alex Corlett.
London was somewhere my family visited annually when I was growing up.
It's an amazing place. Diverse. Full of history, full of things to do — and, crucially, full of places to eat.
It's always a bit intense to start with.
Life moves fast in the big city. Restaurant tables are a bit closer together, and always busy; public transport is often crammed, and there aren't many people ambling around — most folk on the street are on a mission.
We try not to overdo London in the magazine. After all, not all of us live there, or even visit.
But it's hard to ignore the range of attractions on offer.
This time we were going to a couple of shows, visiting the Tutankhamun exhibition and going up to the Skygarden.
There's been a definite change on the streets. Oxford Street is so much calmer (possibly as a result of the congestion charge), and we saw as many cyclists and scooter riders as we did buses or taxis. We even saw an electric unicycle!
Gillian Thornton actually visited the Tutankhamun exhibition for us as well. It's in our Special 186, which is out on sale next Wednesday.
It was stunning.
Busy, but still enough space for a good read of all the information boards and a sight of all the artefacts.
Incredible to think of their age, and incredible to imagine the excitement of discovering them for the first time.
What treasures they are. And, for many of them, it's the very first time they've been displayed in the U.K.
There are quotes from Howard Carter over the audio guide, and images of him and his wealthy patron Lord Carnarvon spread around. The Indiana Joneses of their day.
Well worth a visit
The Ancient Egyptians had an incredibly elaborate religion, with a number of deities, and you get a sense of how important these beliefs were in the hieroglyphic translations.
It was fascinating how they provided "King Tut" with miniature forms of everything he could possibly need in the afterlife, believing that he'd be able to "resize" the boats and servants once he was in the underworld.
It's well worth a visit, and plenty of tickets still seem to be available.
Gillian writes about it much more eloquently than I ever could, and we've given it a full three pages to make the most of the amazing photos!
Quite tired after walking around the rooms, we came out and almost immediately came across a fab Lebanese restaurant.
Proof that in bustling London, there really is something interesting around every corner . . .
Look out for Special 186, which is out in shops next week.
For more from Alex, read his blog here.