Writer Of The Week: Angela Britnell
---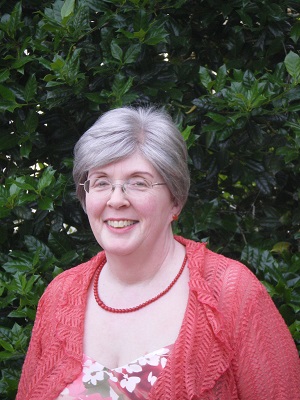 Photograph courtesy of Angela Britnell.
This week's Writer Of The Week is "Friend" Pocket Novel author Angela Britnell.
Angela's latest Pocket Novel, "Every New Tomorrow", is out on Thursday.
Tell us where the idea for "Every New Tomorrow" came from?
I'm ashamed to admit that I don't actually remember!
I wrote the first draft back in 2011, and always loved the basic premise of the story.
So I'm thrilled that after multiple rewrites it's finally found a home outside of my imagination.
How long have you been writing fiction?
I took a short creative writing class for fun in 2000, and haven't stopped writing since.
My first contemporary romance novel was published in 2006, and my newest pocket novel "Every New Tomorrow" is my 31st  release!
I've also had multiple short stories published in various magazines.
Who are your favourite authors?
I read a lot of mysteries, and some of my favourite authors are PD James, Elizabeth George, Ian Rankin, Peter Robinson and Ann Cleeves.
I'm also a fan of Nora Roberts, Rosamunde Pilcher (read our interview with here here), Joanna Trollope's early books and just about anything set in Cornwall especially the "Poldark" series by Winston Graham.
What are your writing ambitions?
Mainly to carry on writing and telling stories as long as possible. Of course I wouldn't turn down a spot on the bestseller list if it's on offer!
Notebook and pencil or laptop? Kitchen table or study? Blank wall or inspiring view?
Mostly the laptop rules, because I can't write by hand fast enough to keep up my thoughts.
In our old house I turned my oldest son's bedroom into a study when he moved out, so when we were house hunting last year a good writing spot was essential.
I fell in love with one particular room when we viewed our new home, and immediately earmarked it for my study.
Although I can turn my chair to peek out of the window to the quiet street outside, my desk purposely doesn't face it because that would be too distracting.
I grew up in Cornwall and it's a frequent setting for my stores, so I have three framed prints of Cornish harbours above my desk and a "Poldark" calendar for inspiration.
And also a P.S. — what's your top tip for our next aspiring Writer Of The Week?
It's important to discover what writing process works for you through reading craft books, attending workshops, joining a writing group and meeting other authors.
I have found out that I can't plot a book to save my life, but many writers I know have to plot every detail first.
Always remember that for every individual writer there is no right or wrong way. Only your way!
Click here to order copies of "The People's Friend" Pocket Novels.
For more from our Writer Of The Week series, click the tag below.