RNLI SOS Day: An Inspiring Story
---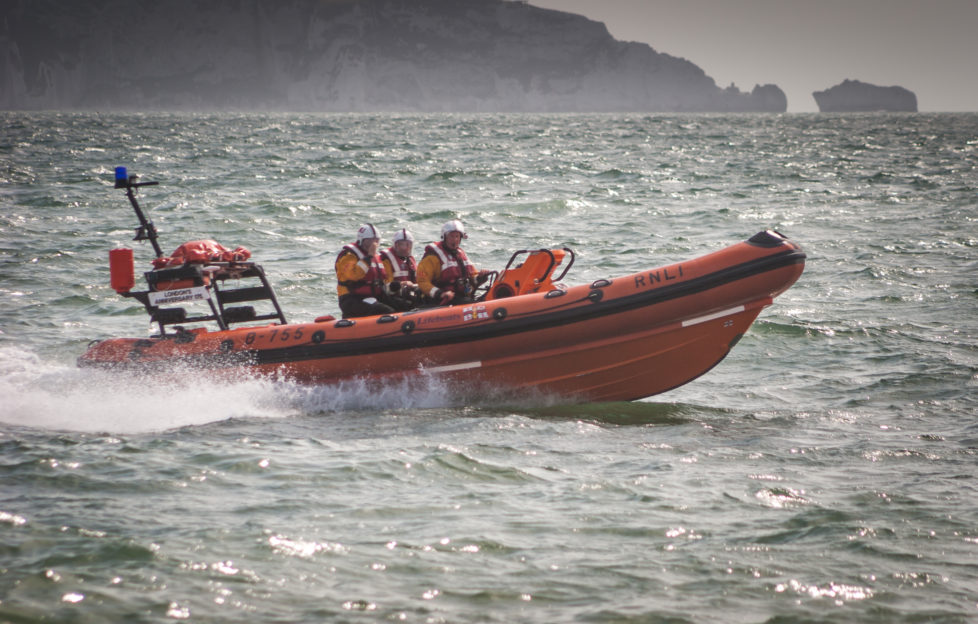 Shutterstock.
Traditionally, the Royal National Lifeboat Institution (RNLI) has dubbed today "SOS Day", and used it to raise funds for their life-saving work.
We thought this would be a good time to raise awareness of their work through this inspiring story, first featured in the pages of "The People's Friend" in September 2018.
---
I hadn't had much boating experience before and was quite scared of water growing up," Rachael Bentley admits.
She is an Events Manager for the RNLI by day, overseeing naming ceremonies and the opening of new stations.
"When I first got the job I was keen to join the crew so I moved down to Poole, the RNLI headquarters.
"When recruitment came up, I was straight in there. I was so excited when they phoned to tell me that I had the job!"
Training started at Poole's world-class facilities. The trainers have a wide variety of maritime backgrounds, and Rachael worked through the modules towards completion.
With everything up to rough weather training thrown at her, did a maritime newcomer like Rachael ever feel queasy?
"I got seasick on other boats, but never on ours here in Poole because they're open – you have the wind and the air in your face, which helps a lot.
"Plus you have got the adrenaline, so seasickness is the last thing on your mind!"
It's like a family
Crews are a tight-knit team, Rachael says, as they need to be for the challenges they face.
"It's like a family."
When asked about her day job, Rachael first answers the question she gets asked most – how do the boats get their names?
"Donors fund a lot of the boats. If they fund one one hundred per cent, they get naming rights for it. They can give that to the local community or to the lifeboat station to choose the name.
"They do get vetted, though, so you don't have any Boaty McBoatfaces getting through!"
From organising a grand gathering to being at sea, Rachael's had some hairy moments on rescues.
"Earlier this year, we were on a rough weather exercise. The sea was quite 'confused' – when the waves are not rolling uniformly.
"Two of us at the front of the boat took waves in our faces! That's when you feel the power of the water."
The job changes your life
For the Poole team, the most common call-outs are for recreational craft or swimmers getting into trouble.
It was the former for one of Rachael's most harrowing incidents. After searching for a casualty at night, a companion vessel found the missing person.
"Over the radio we heard that they had made contact with the casualty and they were starting CPR, which is when you start preparing yourself for what you're going to see."
Rachael's boat took the casualty on board, and he was then helicoptered off the hospital. Attempts to save him continued, but sadly he didn't make it.
The station ensure the crew are OK at times like this which might leave an emotional impact.
Even without dramatic incidents, the job changes your life, Rachael explains.
"I have my keys to hand and my phone on my desk, so when the pager goes off I grab them and go.
"Often I wear shoes that are sensible to run in at work!
"For night-time shouts, I have my clothes ready, I know where my pager and keys are. On the way out of the house I would grab a jacket and cycle to a shout.
"If I'm out and about in the car that day, then I'll be parking it towards the exit of a supermarket and reverse parking so that I can get straight out in a hurry."
"Recently I was on a first date and we were due to go into town for a meal but the pager went off. Luckily he lives close to the Poole base and understood what was going on.
"He said, 'Is this for real?'" and I said, "Yes, sorry about that! I'll see you in a bit."
---
As a charity, the RNLI relies on public donations and legacies to maintain its rescue service.
Today, the RNLI has over 500 female lifeboat crew members. To find out more about the RNLI — and to make a donation visit rnli.org.
For more on "Friend" features, read Features Ed Alex's blog here.